Question: Has anyone had permanent make up? your thoughts please thanks
Asked by HDBROWS
8 answers
Can you help out?


Top Answer –
As rated by the community

Whats everyone's preferred curl for eyelash extensions and why?
Other answers (
7

)

Yes, I do this by to 13 years.

Having permanent make up will make look and feel younger wheather that is with perfectly shaped eye brows, or expertly drawn eyeliner or lucious full lips.
Sources: http://www.bbeautiful4u.co.uk

I have had it and love it! Lip liner and eyeliner

A great procedure to have done when performed by an experienced professional. Do your research when selecting a professional. Get a look at their work!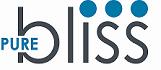 Fantastic if in London try Tracie Giles Beauchamp place the best..

I have had semi permanent eye brows done and they look fantastic. Best to find an experienced practitioner, ask to see their portfolio of work done as I have heard some clients who are not happy with their treatments. Make sure they have been doing it for some time. You will need an initial treatment and a touch up after about 6 weeks.

I am a professional traditional makeup artist who now does Permanent Makeup as well, having been certified last year after 2 years of study.....my website is being rebuilt and will be ready end of July, but do ck out info and pics on Permanent Makeup.... there are so many AWESOME reasons people choose Permanent Makeup--and for the face especially it should always be chosen over Tattooing.....highly encourage you research a little, what is it you are considering doing? feel free to write directly to me at dtpaulmann@yahoo.com and do ck out my website!!
Sources: http://www.deborahpaulmann.com
Related Offers