Question: What products/vitamins/foods are best for tackling acne-prone skin?
Asked by RebeccaCrutchley
10 answers

I have problem skin that's both dry and oily and struggle with it changing daily. It is quite heavily affected by hormones as once a month it always flares up with mother nature's monthly visit, but I eat a balanced diet and exercise as much as I can. Are there any products or vitamins that could help rid me of these annoying spots? Thanks!
Treatments:
Acne Treatments
Can you help out?


Top Answer –
As rated by the community

A regular facial by a qualified therapist who can recommend the right products for your skin will help you.
Sources: http://www.lillybeauty.co.uk
Other answers (
9

)

Hi Rebecca,

I'm sorry that you are having problems with your skin. Unfortunately there is no evidence that altering your diet or taking vitamins will have any effect on acne. First line treatments include prescription based topical agents and antiandrogenic contraceptive pills. It is definitely worth seeing your general practitioner for some specific advice. Best of luck!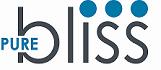 You could take both agnus castus and chromium by viridian I have several clients on these with great results. If you drop me an email I can send you a technical sheet on the products. Also without seeing your skin I would recomend facials using good drainage massage and ultrasound combined with red and blue led light, this will help the healing process balance your skin and prevent further outbreaks. Obviously using products that do not block your skin and nourish it. We have just brought out a new product with a hylouronic acid base and sebum balancer so great to nourish without blocking pores drop me your address and I will send a sample. It is hard to say much more without having a skin consultation if you are in london or the cotswolds I am happy to offer your a free consultation or a telephone consultation to get more info so I can recomend products better.
A combination of 3 homeopathic remedies can often help acne-prone skin.
Silicea/sulphur/carbo veg 12C. Take 1 pill twice a day for a month. (you can get the pills from one of the homeopathic pharmacies)
Sources: wwwharleystreethomeopath.org

Hello Rebecca

First of all I would recommend seeking advice from your GP. If you can establish the likely cause of your acne then this would be a great start.

I would then recommend going to see a good Aesthetician that can advise you on a course of treatments. There are several routes that you can take with acne depending on the severity/mildness. IPL and peels can often help and having a good homecare regime to follow the treatment plan through is always advisable.

I wish you success!

Megan
Sources: http://www.clearcomplexions.co.uk

I have great results with hormonal acne by complementing your skincare treatments and home care regime with supplements.
I usually recommend a broad strain probiotic capsule such as Multigenics Ultraprobioplex ND or Lambert's Acidophilus Extra 10 to help re populate the bowel ecology.
A multi vitamin and mineral with additional zinc 30mg for about 3 months - zinc helps fight bacteria and is needed for skin repair.
Eskimo Skin which is a specific mixture of Omega 3, 6, and 9 essential fatty acids helps with inflammation, skin repair and balancing the hormones. This will help with your dry patches too.

For severe hormonal breakouts then an oestrogen detox diet or supplement such as Estro Balance OR Estro Factors can be very helpful.
Eliminating cows milk from your diet is also recommended to minimise taking in the hormones in the milk.

Topical skincare needs to be pH balanced and detergent free. A mild Salicylic acid cleanser massaged in gently will exfoliate the dry skin and reduce the excess oiliness and reduce pore clogging. Use a clean cotton face cloth wrung out in warm water to remove the cleanser.

A regular treatment such as Oxygen Rx Facials with Cocoa Enzyme Mask is very beneficial too

For more information on these products or treatments please contact me

Diane Nivern
Diane Nivern Clinic - Advanced Skincare & Medical Aesthetics
Facialist, Colonic Hydrotherapist
http://www.dianenivern.com

01617961169
Facebook dianenivernclinic
Twitter @dianenivern
Sources: http://www.dianenivern.com


Dr. John Quinn has given you a correct answer to your question. Further more, when you have the result from your skin test and if you don't like the thought of using hormonal product, you could try diamond peeling. But it can give some terrible infections to your skin if you don't be careful. We would not treat you with any treatment without an recommendation from a practitioner. Use product as minus 417....always clean your hands well before putting them into the products and keep them clean, so you don't get to many bacteria from you hand into the creams and massage them into your face. BAD COMBINATION!
Antonio

It is good to exclude polycystic ovaries by visiting a doctor. The fact that your acne flares up just before your period points towards a hormonal component.

In terms of dietary interventions: There is some evidence that B6 vitamin helps with premenstrual exacerbations; it is best to take it in a good B complex supplement which contains the P-5-P form of B6.

Additionally, following a low glycaemic index (GI) diet helps regulate insulin which impacts on sex hormone levels.

Dairies may exacerbate acne due to the iodine levels that they contain as iodine aggravates acne.

I hope this helps.

Dr Theodora Mantzourani
Sources: http://www.drtheodoramantzourani.com

Related Offers