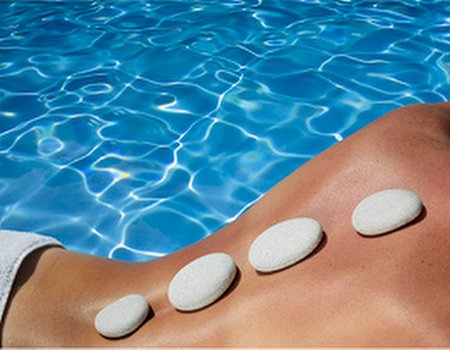 We're a nosy bunch at Wahanda, and we love to learn about other people's health and beauty habits. Although they say that curiosity killed the cat, we think that it can also be a good thing - so we've decided to share some of our wellbeing secrets, in case you're feeling inquisitive too. Here's how our gorgeous Head of Regional Sales, Koulla, keeps herself looking and feeling great:
Name: Koulla
Role at Wahanda: Head of Regional Sales
What's your favourite way to stay in shape?
Going to the gym when I can and my Rapid Results Pilates DVD
If you were on a desert island and could choose to indulge in one treatment, what would it be?
For me it would have to be a ritual - they are my favourite as you usually get 2 or 3 treatments in one go. My ideal ritual would have a foot petal soak, a relaxing aromatherapy massage with hot stones or lava shells and then it would finish off with a full on facial (with extraction!). Am I being greedy?!
What health or beauty products would you recommend?
Leighton Denny for nails - I swear by the whole range. Benefit mosturiser for a luxurious day cream, Sanctuary Body Butter and Body Scrub for body and my No7 microdermabrasion exfoliator for face - it is amazing. Oh, and Bio Oil on my face at night - you wake up with the softest skin. I could go on and on but these are my top tips!
Which spa/gym/salon do you head to first when you need a wellbeing fix?
For me it would be Grayshott Spa, it is the most relaxing health farm and one of the best places to chill out.
Top tip for keeping healthy:
Drink lots of water, eat lots of fresh fruit and vegetables and try to limit processed food and junk. I am not really a diet person; I just think home cooked food is the best way to stay healthy.
Want to follow Koulla's example and make yourself a healthy, home-cooked dinner? Have a look at her tasty recipe for cannellini bean and chorizo casserole. Yum!