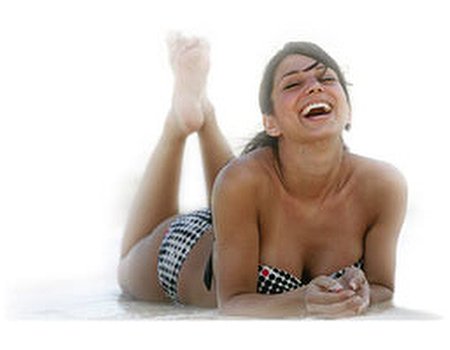 Summer and warmer weather always spur us on to improve the way we look - either by dieting to lose a few pounds or changing our hairstyles to something more manageable in the heat.
However, Consultant Plastic Surgeons at McIndoe Surgical Centre have noticed a different trend this year. It seems women have been keen to make a bigger appearance change than a simple haircut, and instead have been approaching the hospital about one particular procedure to improve their bodies in readiness for swimsuit season...
Breast enlargement has been the most popular cosmetic procedure for women for over ten years, according to BAAPS statistics, but in the lead up to the heat wave we all hope will come; demand for larger boobs has increased even more.
The thought of bearing (nearly) all on the beach or pool is too much for some women to feel comfortable about and choosing to have breast enlargement is a real confidence boost. Feeling better about your looks can often increase self-belief and make a huge difference to the overall outlook you have on life.
Mr John Pereira, one of the surgeons who has noticed the trend said, "My breast augmentation practice is up hugely in the run up to summer and the sizes are also up by about 100cc - i.e. a cup size larger on average compared to last year".
Breast augmentation and enhancement surgery provides fuller breasts for women wanting a more voluptuous shape. For breast reconstruction patients, an augmentation may be part of the process in reconstructing the breast(s). There are many different types, shapes and sizes of breast implants available, which can help make your breasts feel and look larger, fuller and firmer. At McIndoe Surgical Centre, our consultant plastic surgeons will talk you through the options to make sure you make the right choice for you.
The operation involves inserting breast implants behind the breast tissue, either under or over your pectoral muscle. The position of the implant depends on the size, skin quality and shape of your breast, and will give you slightly different results. Breast implants are nearly always made from silicone and filled with cohesive/silicone gel and different implants will give you different results. The usual place of incision is along the natural crease underneath your breast, although it can be made under the armpit, or around the areola, the area around the nipple. As with all surgery, a small amount of scarring is expected, but this will be hidden and will fade with time.
For more information or to book an appointment consultation with Mr Pereira, please contact us.