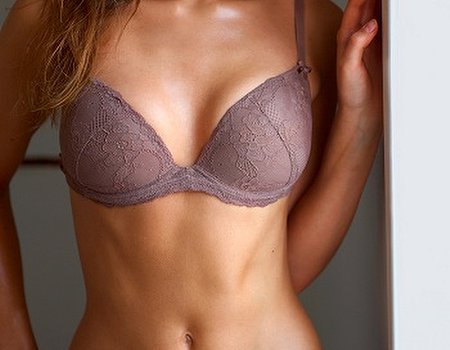 Been thinking about increasing your assets? Perhaps you want to become a more 'well rounded' individual?
These days cosmetic surgery is so frequent and highly regulated that we seem to forget it's a serious medical procedure. Breast implants in particular have become very much the norm, with thousands of women flocking to 'boost' their curves each year. Because of the sheer number of breast augmentations it's always shocking when a substandard product is discovered on the market.
The latest controversy in this delicate area involves 'Poly Implant Prosthesis' or 'PIP' implants. The British Association of Accredited Plastic Surgeons' board or BAAPS has issued new guidelines recommending any woman with PIP implants to attend a scan as soon as possible. Having already been used in many cases, these implants are believed to be below regulatory standards and prone to leakage or rupturing.
Although PIP implants have never been recommended by BAAPS surgeons, it is thought that they have already been used in thousands of surgeries. They are often chosen for being one of the lowest costing implants on the market. Since 2005, the company which produced the PIP's have been found to have stopped adding a protective barrier to the outside of their products. As if this wasn't enough, the silicone gel within the prosthesis is not the same one submitted in pre-marketing tests but another version. The gel manufacturers were asked to submit the results of any tests they had done to see how it reacts in the human body. It was then found that even they had been kept in the dark, believing their silicone to be intended for mattresses.
What the experts say
The President of the BAAPS Nigel Mercer has stated that there is no need for immediate panic should you have had a PIP implant fitted. He recommends: "If it's PIP they should have an ultrasound in the next six months to establish whether there is any weakening or rupture. At present removal is recommended in these cases, but if there is one ruptured implant, the contra lateral one should be taken out as well, as a preventative measure."
John Pereira, a consultant plastic surgeon at McIndoe Surgical Centre said, "It is of great concern to us as a group of Plastic Surgeons to hear of the problems associated with PIP implants as recently reported in the Press. These implants were amongst the cheapest on the market and unfortunately have been extensively used by many clinics where cost has been the only issue in implant selection. At the McIndoe Surgical Centre we have never used these implants as we have always suggested quality over price - which in this case has again been borne out."
He continued, "For those ladies with PIP implants there should be no immediate panic. We will happily see patients for clinical examination and to give advice. A scan may be recommended in some cases and we are working with the other implant companies to provide replacements, where necessary, at a highly competitive price. Unfortunately PIP as a company have gone into liquidation but we are exploring what legal avenues may exist for patients requiring implant changes."
The French Health Products Safety Agency or AFSSAPS's investigations have thus far concluded that health risks from having PIP implants are no different than those normally encountered with other types of implants. In spite of this a higher rate of ruptures (and inflammation around the implant site following ruptures) has been observed. These reactions are not serious and the recommended treatment is to have the implants replaced. If you are concerned about your own implants or would like more information on PIP's, further information can be found on the BAAPS's website.