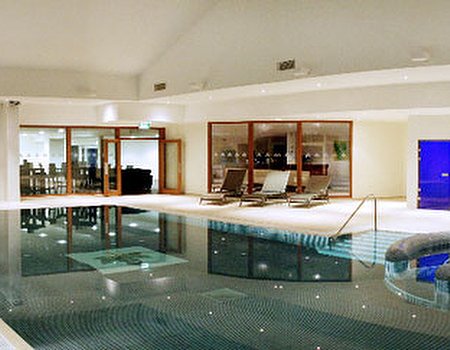 You can't move in the shops without ploughing headfirst into something heart-shaped at the moment, but if the thought of Valentine's Day is pulling at your purse strings a little too much then we've got the perfect thing to put the romance back into your February.
As well as being the official day of love, February 14th just so happens to be our third birthday, so we're hijacking the celebrations and sharing them with you - aren't we lovely? We've come a long way in just three small years, and as you all know we've just launched our fantastic dated booking system for all you spa break lovers. So we thought, why not give one away?
We'd feel far too guilty hogging all the presents for ourselves, so we're offering you the chance to win a one night spa break for two at the Clumber Park Hotel in Nottinghamshire – a prize package worth over £400. If you're lucky enough to get your manicured mitts on this prize then you'll have full access to The New Leaf Spa, a complimentary Top to Toe indulgence massage, a three-course dinner, breakfast and a light lunch and, of course, a luxuriously comfortable bed to rest that beautiful body in overnight.
So whether it's your loved one you'd be taking, or the one who listens to your endless rants against love (and let's face it – they might need a treat after Valentine's Day with you), take advantage of our excitement and enter this fantastic competition by February 28th.
Our generosity doesn't stop there either - if you're signing up for the first time, you'll also get a free £5 credit to spend as you wish on the site. And of course, if you can't wait to see if you've won and want a treat in time for the big day, you can check out our bookable spa breaks and arrange it in just a few clicks. Can we get three cheers for Wahanda?