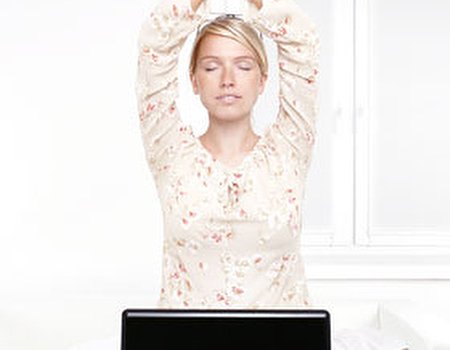 Welcome to Thailand. Oh ok, it's the New Forest but it may as well be a luxurious retreat in Phuket the way the spa is kitted out with traditional Thai furnishings. Buddhas smile down at you as you trot off for a well-earned treatment in SenSpa's treatment rooms.
And Thai-trained therapists offer a traditional version of the 'massage therapist'. But not only is it cosy and calm, it's also got some good eco credentials up its sleeve with not a whiff of the eco-warrior about it.
This is perhaps the best spa that I have been to. And I've been to a fair few all in the name of research. There are plenty of heat treatment rooms to choose from. The laconium with its heated beds provides a great place to snooze. The oversized Jacuzzi is more of a searingly hot swimming pool with in-built chairs for reclining in the water. Candles line the side of the spa pool with a view above of the night's sky. Well, sort of. The ceiling twinkles with fake stars.
The two-floored spa houses numerous saunas and steam rooms, different scented environments and even magic showers that encourage you to experience life aboard the ocean waves or a tropical rainforest, complete with the sounds and smells that each brings. Mud Chambers are extra but soothe the skin and are perfect for a couple looking to sling mud at each other.
We love that the traditional Thai massage is more of a personal yoga workout. Muscles are gently stretched and kneaded by the therapist, whilst pressures stimulate and balance the energy channels in the body, making this a complete massage experience. Classic Thai pyjamas are provided to wear during your massage but they do take a bit of a Houdini mind to get in and out of.
A number of activities ensure that the hotel and spa are as 'green' as possible. The spa is also actively promoting green tourism by encouraging guests to travel car-free. Those that do, will be rewarded with 10% off a standard tariff rate plus 2 for 1 tickets at Beaulieu, a free steam train ride at Exbury Gardens and 10% off cycle hire at Cycle Experience at nearby Brockenhurst, should you be feeling more active than I.
Top Tip: Ditch the car and make a saving. Make good use of the cycle hire deal in the surrounding countryside and finish off with a pub lunch in nearby Brockenhurst. Check out the late availability options at Carey's Manor – SenSpa's hotel. But make sure you stay in one of the newly refurbished rooms, which look much more pleasant than the older styles available.
SenSpa at Careys Manor Lyndhurst Road, Brockenhurst, New Forest, Hampshire, SO42 7RH