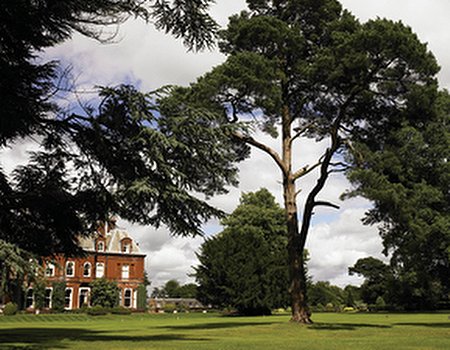 Champneys in Tring is the original health spa, which over the years has of course moved on from chanting the health farm mantra to become a true spa resort.
I had not visited since Champneys underwent refurbishment and was happy to see that the venue had changed much for the better. We went on a day spa package and were prepared to do as little as humanly possible.
The original Rothschild mansion remains intact but the new wing is all modernity and crisp cleanness. The pool is large and a shock to the system due to the temperature, although this is probably being a very healthy chill. I, like many, am used to the temperature of bath water so on discovery that we were the only ones who were lazily pootling in the pool, while others around us were vigorously swimming laps we wisely moved to the indoor spa pool, which we were lucky enough to have sole occupancy of.
The outdoor spa pool is for the brave. Larger in size, this would be a treat in summer and the view over the grounds alone is worth braving the unreliable British climate for.
The sauna and steam room are relatively dinky, which is a shame given the amount of people that are milling about at Champneys. But the concept at Champneys isn't to lounge all day, but to get active and don the hiking boots and get out and see the countryside; do a bit of cycling and brush up on your culinary skills with the cookery courses, visit the gym (which was absolutely packed during our stay) and to generally get that little bit fitter.
There is a large range of activities and exercise classes to enjoy and some of the more scenic tours are worth trying. Take time to enjoy the classic massage experience, which is included in most day packages. Add that to the luxurious lunch that is also included and it's a perfect pamper day.
Top Tip: Stay overnight. It is by far the best way to enjoy Champneys, Tring. The wonderful dinner (not at all health-farmy) gives truly yummy choices and there are plenty of relaxing rooms in the Rothschild mansion to enjoy. Chillax in the classical music room or try your hand in the billiard room. There is simply too much to see and do to stay for just a day.