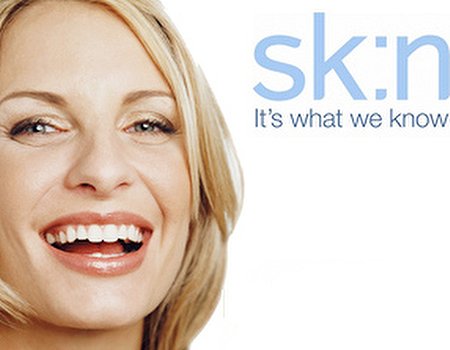 With Mother's Day being this weekend we're all celebrating our wonderful mums and saying thank you, but do you thank yours for your looks? New research shows that women are now turning to anti-ageing treatments to delay the transformation into their mums.
Sk:n, one of the UK's leading skin clinics, has surveyed 8,000 females across the country to find out what their attitudes are to ageing and skincare. The research found that one in ten women worry about getting older at the point they begin to look like their mother, and are now using injectables such as Botox and fillers to slow down the process. In fact, one in thirteen women worry their husband or boyfriend will leave them for a younger model if they increasingly resemble their mum (the so-called mother-in-law effect).
The survey went on to explore the anxieties women have about ageing, finding that a third of women believe ageing will make them less attractive and a quarter admit to worrying about ageing for at least ten minutes every day. One in ten women confess to counting their wrinkles once a month, while one in twenty say they never stop worrying about wrinkles – which of course isn't going to help fade away those frown lines.
It's not all doom and gloom; the good news is that one in three Brits believe they look younger now than their mothers did at their age (though it's probably best not to include that in your card this Sunday). The research showed that we're pretty quick to spot tell-tale signs of ageing, with hands being the biggest giveaway (53%), followed by crow's feet (42%), forehead furrows (23%) and the décolletage (25%).
Though we start to worry about looking like our mums from the age of 31, we're most likely to have anti-ageing treatments such as injectables between the age of 41 and 45. This age group spends an average of £508 per year on their appearance – so if you know anyone hitting the forty mark you might want to tell them about Wahanda's beauty deals and save them some pennies...
Jane Lewis, Clinical Development Director from Sk:n Clinics comments, "Increasingly women feel the pressure to look younger than they are and constantly think about the ageing process and how it will affect them. Whatever a partner thinks, it's important that women make the best choice for them. We advise women who are considering any anti-ageing treatments to have an in-depth skin consultation first to ensure the right treatment is administered, giving them the subtle results they require. We may all worry about looking like our mothers but it's important we make the most of our natural features and injectables should be used to enhance our looks, not over-haul them."
Sk:n are offering free consultations on anti-ageing injectables nationwide – so if you'd rather not be a case of like mother, like daughter, check them out and make an informed decision when it comes to those laughter lines.