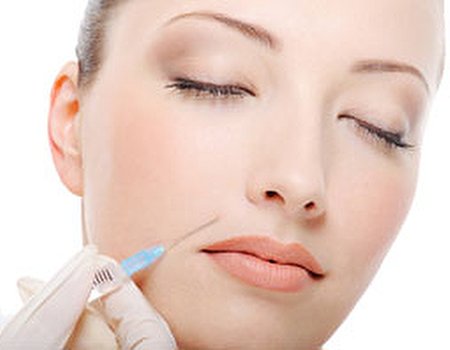 Botox is no longer favoured by just celebrities and yummy mummies; a teenage girl has become the youngest Botox user in Britain at the age of only 15. What would her mother say if she knew? Well, she already knows – and now gives her daughter the muscle-paralysing injections herself.
Hannah Burge, who is now sixteen, had her first dose of Botox at a clinic in Spain last year when her forty-nine year old mother Sarah gave her consent. Since her first fix, Hannah has had two more of the injections done in the comfort of her own home by none other than her proud mum, a trained aesthetic practitioner who administers half the usual dosage given to adults to help Hannah stay wrinkle-free.
Hopping on the bandwagon after finding forums and websites with young girls claiming to feel more confident after their Botox treatments, Hannah wanted to save her young skin and prevent wrinkles from developing as she gets older. She even claims that she already had a couple of lines which she wanted to get rid of.
The image-conscious teen said, 'Appearance is important to me and I don't want to look haggard and ugly by the time I'm 25. Some of my friends told me that the earlier you start to have B, the fewer wrinkles you'll have as an adult.'
While it would be obvious to say that airbrushed celebrities in magazines and their reliance on Botox could be influencing the young, this may be more a case of like mother, like daughter. Hannah's mum, Sarah is known as the Human Barbie, holding the world record for the most cosmetic procedures, and supports Hannah's decision to have Botox.
With Sarah's perfect face and body already having set her back over £500,000, it looks like Hannah may be about to follow in her age-defying footsteps. The teen's next target is to have lip fillers, again administered by her mum – now that's really trusting that your mother's always right…