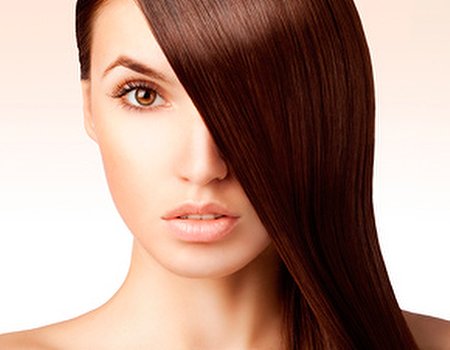 The month of May is the official Hair Loss Awareness Month, and with recent stats from Viviscal revealing 41% of the UK are affected, awareness is exactly what's needed. Thinning hair is not just a problem for men (traditionally it's well known that ageing can cause baldness) - women are affected too, and yet few people realise that there is help available.
There's no cure; treatments such as steroids need to be continued infinitely in order to keep the hair growth going, but there are products on the market that can help to conceal, prevent or slow down hair loss. So whether you've over-styled your tresses and left them a little distressed or you're genetically prone to shedding too many precious hairs, don't fret - that will only make it worse. Check out the options available and see what works for you; whether you're covering up or coveting thicker locks there's something out there to try.
Shampoos for hair loss sufferers
Probably the biggest part of the hair loss market, there's no shortage of shampoos to try if you're suffering from thinning hair. We like LA Science for their Follicle Stimulating Shampoo - unlike many of the others on the shelves, it smells good and feels like a regular hair product, rather than some of the thicker substances around. It claims to increase blood circulation to the scalp, helping to create a better environment for hair growth and we found it makes hair feel thicker too; after continued use hair seemed to be in a better condition.
We also love French brand Klorane's shampoo which contains quinine, which together with B vitamins helps to stimulate the follicles in much the same way - and it's gentle on the scalp too, which is important if skin woes are causing the hair loss in the first place.
Products to conceal thinning hair
It's well known that hair loss can have quite the effect psychologically, so you're not alone if you're feeling self conscious. What you can do is cover it up - and no, you don't need to invest in a good hat. If it's patches you're worried about, hair supplement brand Viviscal have a product that's super easy to use and effective too: Natural Hair Fibres. The little shaker pot contains tiny little hair fibres (available in brunette, light brown, blonde, auburn and grey), made of the same keratin protein as human hair. All you have to do is scatter the fibres over the area to cover up the scalp and hide any telltale patches. We love this for a quick-fix solution for a night out - it achieves an appearance of instant density.
For a more precise concealer, Nanogen have the answer with their Aquamatch treatment concealer. Water resistant and essentially a chunky pencil, the product 'colours in' any patches or thinning areas and is so easy to use that it can even be used on the hairline or small scars. You can blend it in before it becomes water resistant after ten minutes - perfect for long lasting coverage.
Ways to encourage hair growth
This is the side of the hair loss market that's harder to judge - hair growth takes time, and working out what's helping can be tricky if you're keen to try a few things at once. Supplements are an option; many of the brands mentioned offer monthly packs that claim results within three months of regular use. A diet rich in iron, magnesium and zinc also helps, but do check with a doctor before you start popping pills - it's different for each individual.
There are other tools out there that can help get the follicles back in good working order. Nanogen's Scalp Roller works on the same basis as the Dermaroller that has become the essential beauty treat of recent months; using tiny needles and rolling over the skin, it stimulates by causing the skin to renew itself as well as helping with absorption of other hair loss products.
Serums are also worth a try if you pair them with the shampoos; LA Science do a great one to complement theirs and both Nanogen and Viviscal have options as part of their range to help nourish the scalp and start the hair's growth cycle as quickly as possible.
Still suffering? The leading cause of hair loss these days is stress - and while it's easier said than done, the best way to start the journey to a better barnet is by reducing the amount of stress in your life. Why not check out a meditation centre in your area or find a stress-reliever that works for you - whether it's a weekly massage or a daily run, there are ways to take the weight off your mind so you can feel like yourself again.