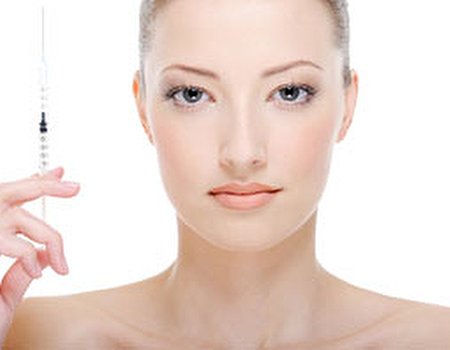 Botox has been a hot topic lately, from celebrities such as Dannii Minogue turning their slender back on it or girls as young as fifteen getting their frown-busting fixes in early.
Now a new piece of gossip has got tongues wagging, as the Guardian's Hadley Freeman reported that a contact in LA has discovered new classes which teach you how to act despite the inability to express emotions due to the use of Botox. We kid you not.
It may sound like the cosmetic industry- or Hollywood in general- has officially gone mad but perhaps all wrinkle-free A-listers should give it a go. Discussing the troublesome trend of Botox, casting director Margery Simkin told New York Magazine, 'It has definitely impacted my work. It's something that you think about when you're assessing someone for a role.'
Interestingly, when Simkin did the casting for Avatar, Botox was an issue as James Cameron used 'motion-capture' technology that records the actors' expressions. She told New York Magazine, 'I talked to the animation supervisor, and I said, 'Is there anything I should know? Is there a shape of a face, a kind of eyes, something that is going to be more or less workable in this new medium?' And you know what he said? 'No Botox. The faces have to move.' '
Plastic surgeons are now upping their game in order to keep age-aware actors looking good without losing their acting talents. Stephen Pincus, a Beverly Hills plastic surgeon, told the magazine that he now asks his actor clients what emotions they need to show and discusses what results they'll have with certain procedures, warning against any that will limit their expression. Even so, some will still have the treatment, preferring to look young and wrinkle free than worrying about brief flashes of emotion on screen.
With so many older leading ladies these days those acting classes will be filling up… let's hope the next Sex and the City movie doesn't look like Madame Tussauds has come to life on the streets of New York!