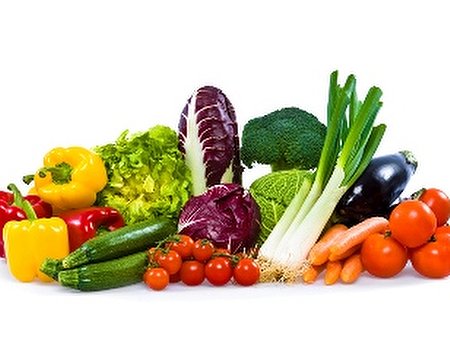 A problem human beings share is a tendency to fall for the 'see food' diet. Our primitive genetic coding sometimes tells us when food's available, just incase there's a shortage tomorrow – and if crispy, golden, succulent goodies confront us at every street corner, we don't always stop to ask our stomach if we are genuinely hungry.
Of course this weakness has been fully exploited by big diet companies and supermarkets too. The shops are full of products claiming to be low calorie, but they aren't really the slimming solutions that they appear to be.
How do you define slimming food? An orange? An avocado? A chicken salad? Or is it a pre-packaged ready meal with low-fat written all over it that looks very much like high-fat, deep fried product we'd actually prefer to eat? Are we really going to change our eating habits permanently by drinking three imitation chocolate milkshakes everyday for a month? Or are our bodies going to be even more confused when we finally give up the pretend party food and start introducing weird stuff like fish and tomatoes and brown rice?
Another problem with special diet foods is that, in order to make them taste as good as real food, a lot of sugar or chemicals have to be added. So a low-fat label often means high sugar. A Sunday Times article in February 1999 by Steve Farrar and Tom Robbins revealed that many leading slimming products (including diet drinks) are simply loaded with sugar which can be addictive as well as harmful. According to the same article, refined sugar consumption could be responsible for the deaths of 3000 British women a year with heart disease.
And for chemicals, well, that's a controversial subject and the jury is still out on a lot of them. But in the meantime it's safer to stick with the simplest and most natural basic ingredients instead of putting stuff in our bodies that we haven't learned to deal with.
So, weighing up the evidence, it seems that the best thing about diet meals is that they are much more expensive than real food so you probably can't afford to buy as many of them.
So Why Do We Keep Doing It?
The great thing about banging your head on a brick wall is that it's so wonderful when you stop. Of course, you may already have caused yourself a permanent injury…
People with problems are anxious and afraid that things will get worse – so the one thing they are reluctant to do is change, which, of course, is exactly what they most need to do.
In spite of the fact that dieting makes them miserable and doesn't provide a permanent solution, it's familiar territory. It can also be expensive and difficult, and that gives them confidence. Desperate people will believe anything – and if nothing's worked in the past it's reasonable to assume that they have to try harder and spend more money next time round. Of course, this opens the door to a lot of bizarre and even fake diet plans, as well as the usual calorie cutters.