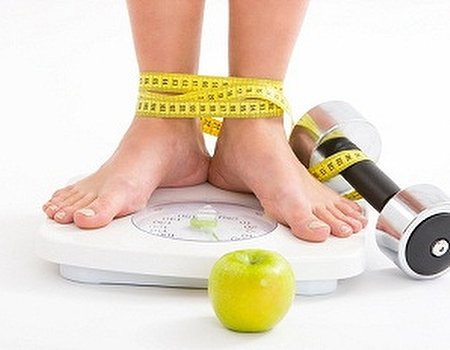 Everybody's worried. We are constantly reminded that being beautiful is more important than anything else in the world. We are told that in order to be happy, successful respected and to have good relationships, we have to look good. Sadly the desire to be beautiful undermines our self-esteem because it values us by standards we can't control. Age catches up with everybody in the end – although if you're wealthy you can hold it at bay for a bit longer than everybody else.
Here are some alarming facts;
Over a twenty year period, the Playboy centrefold lost 25 pounds until she weighed 18 per cent less than the medical ideal for her age and height. The weight of fashion models plummeted even further to 23 per cent below that of ordinary women. In the Miss World contest a few years ago, the average contestant was below the US standard weight for anorexia according to height.
Recent BMA research found that many currently popular models and actresses only have 10-15 per cent of their body composition as fat compared with 22-26 per cent for a normal, healthy women.
It's estimated that 85 per cent of Americans have dieted. Hundreds of thousands of other women are undergoing cosmetic surgery, stomach stapling and liposuction.
In the 1994 Glamour survey of 33,000 women, three-quarters of the respondents regardless of age, income and education, reported feeling overweight, although only one quarter could be classified as truly overweight.
In a study done in a hall of distorting mirrors it was found that women were much more likely to believe the mirror that made them look fatter than the mirror that accurately reflected their size or made them thinner.
And the most tragic part of it is that as ideal women get smaller, real women get bigger, so the dissatisfaction gap is widening all the time.
Winners and losers
The reason why some people succeed and some people don't is less to do with luck or talent than with how they think. Obviously, in sport, some people have more potential than others, but at the top, the physical gap between the champions and the also-rans is very small. It's the mindset that makes the difference. Small changes in the way we think can trigger big behavioural changes. So what makes the difference between success and failure? Well, there isn't one - there are quite a few.
Successful slimmers know when they've had enough
A lot of successful slimmers finally win their battle when they eventually get fed up with feeling fat and guilty. They've had enough so they are left with no choice but to change. Successful slimmers are willing to take responsibility for what they eat and how they live. They don't need external rules; they eat and exercise accordingly to how they feel. And they can do that because they are back in touch with what their bodies need.