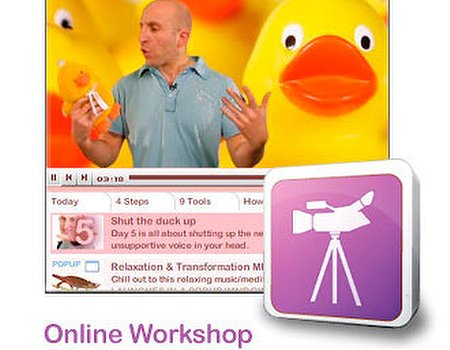 Dreading the bikini season and reaching for the kaftan? Take part in this free online workshop with the Weight Loss Guru himself, Pete Cohen, for tips on how to look your very best this summer.
What: FREE Online Workshop for everyone who has been a member of petecohen.tv
When: May 25th - 7:45pm
How: Register your place on this workshop by sending an email to info@petecohen.tv
You are invited to a motivational session with Pete on how to get motivated and look great for the summer. In this session Pete will share with you some great new techniques and tools to help you stay on track and feel good about what you are doing.
You don't even need to leave your front door to attend this session as you can take part over the Internet. Technological advancements now make this possible and anyone with a Broadband Internet connection and a browser can log onto the Internet and take part in this event.
All you need are speakers so that you can hear Pete, and you will also need a pen and paper. This is not an interactive session but you will be able to type any question during the workshop and Pete will answer as many of these as possible.
Places are limited so book your place now!