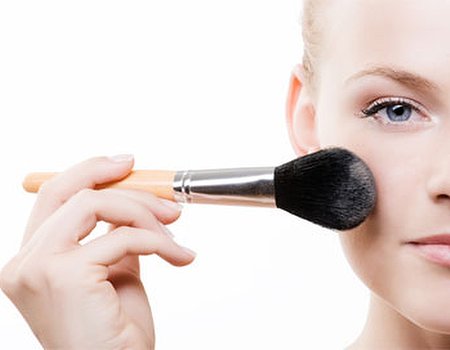 A fabulous outfit can work wonders but often make-up is an essential weapon every woman needs to transform themselves from office chic to after work vixen. But, which ones are the most essential for achieving that glamorous look? We asked just that, and results suggested that mascara was the product our cosmetic bags cannot afford to be without. Of course, there are plenty of other must-have beauty items we love.
Mascara: A popular choice and a firm staple in any woman's make up bag, mascara comes in various different shades from dramatic black to electric blue. Even mascara on its own can create dramatic, wide eyes that will hold anyone's attention.
Foundation: A godsend for women with troublesome skin! Whether you're cursed with skin flaws or are suffering from a breakout, foundation camouflages those imperfections and picking the right shade can enhance your assets leaving you with youthful, clear and balanced looking skin.
Concealer: Do you want to hide your lack of sleep from the rest of the world? Concealer will keep your secret. Dark under eye circles are a common problem that can be solved in a matter of seconds and once they have been covered up, no one will be the wiser
Eyeliner: Whether you're going for a smouldering or sophisticated look, this wondrous stick makes even the smallest eyes appear bigger in no time with little effort.
Eyelash Extensions: Cheryl Cole knows how to up her X factor with fake eyelashes. They are easy to apply and can dramatically increase your feminine appeal in a matter of seconds, giving you a wave of confidence that will have you batting your lashes all night long. They are now so popular that Girls Aloud recently unveiled their own range of fake lashes to suit everyone.
Lipstick: This popular item can greatly enhance your facial features and never fails to make a lady feel glamorous. From ravishing reds to powerful purples, lipstick gives an edge to the simplest of makeup. Remember less can often be more, so a simple coat of mascara to accompany painted lips is more than enough.
Lip Gloss: If your lips are pale or thin, lip gloss will enhance the colour and appearance, making them look fuller and giving a glossy sheen to draw more attention to your face. Clear gloss can also make a matte lipstick stand out in a crowd.
Check out Mary Greenwell's Make-up Masterclass for more information on make-up treatments and for tips on how to make the most of your beauty items, read Tina Brocklebank's Blog.