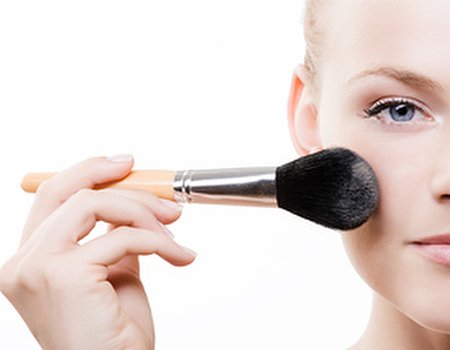 Everyone in the Wahanda office has their own health, beauty or fitness speciality - which means we like to get together to share tips and tricks. Our gorgeous Account Executive Reshma really knows her stuff when it comes to make up and skincare - and she has some great nutritional advice to share, too. Here's how she stays looking and feeling good:
Name: Reshma
Role at Wahanda: Account Executive
What's your favourite way to stay in shape?
Was running, but I don't do much of it now - so I will choose dancing.
If you were on a desert island and could choose to indulge in one treatment, what would it be?
I would say a massage! It's truly relaxing, especially when you've had a long day - or in my case a long night dancing!
What health or beauty products would you recommend?
I would recommend using a moisturiser with a high SPF as this really is the best way to keep looking youthful in the long run - the sun is the number one cause of damage and premature ageing. This comes hand in hand with my favourite product, Estee Lauder Advance Night Repair - it helps to repair damage from the environment and gives skin protection against harmful rays and pollution. It is a must for all ages and skin types and really hydrates and evens out skin. Its clever chornolux technology synchronises the skin gene clock so that cells all repair at the same time, which means fresher, clearer skin.
Which spa/gym/salon do you head to first when you need a wellbeing fix?
If I want a quick facial, massage, mani or pedicure fix, I would head to my local medi-spa, True Beauty Aesthetics. It's run by a really lovely lady called Amreet, who comes with incredible knowledge, having worked with some of the top practices in the country. I have to admit, she has a magic touch and makes me feel rejuvenated. Her little hidden gem is beautiful and makes me feel a million miles away from everything when I'm there.
Top tip for keeping healthy:
My top tip would be good food, as I don't do much exercise at the moment. (I do keep promising myself to get back into running - I'm currently hunting for those trainers I had...hmm...). I make sure to eat a variety of food, and I detox one day a week by fasting on Thursday - this has really helped me think about food and what I eat. On Thursdays, I'm restricted during the day and eat fruits, nuts and yoghurt - I'm allowed to have one main evening meal. It's hard sometimes, but it does help with discipline - even on the days I don't fast.
I try to use my car as little as possible and get to places on foot or public transport where I can - which means I can catch up on Stylist magazine! I'm also considering those Zumba classes, which look like great fun!
Inspired by Reshma and her wellbeing tips? Why not try a detox from NOSH or Raw Fairies, or spoil yourself with a make up treatment.