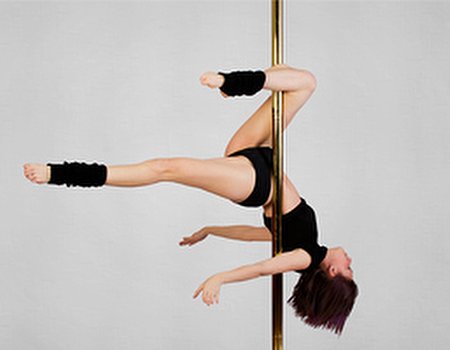 We're sure you occasionally stop to wonder whether we practise what we preach - so we've decided to let you in on some of the health and beauty secrets of the team at Wahanda HQ. It turns out that we could all go on for hours about our favourite treatments and products - but we know you haven't got all day, so we've tried to keep it brief. Without further ado, here are some top tips from fabulous copywriter Mel:
Name: Melanie
Role at Wahanda: Copywriter
What's your favourite way to stay in shape?
I'm a big fan of fitness pole dancing (not to be confused with the g-string swinging sort). It combines cardio and weight training, using your own body as the weight, so you tone up and increase your fitness at the same time. Results are visible very quickly, especially in the upper arm and thigh areas. It even increases flexibility and the music/dancing aspects mean that it doesn't feel like hard work. Classes are a brilliant way to make new friends too. You'll get a few bruises at first but it's worth it when you learn a new trick.
If you were on a desert island and could choose to indulge in one treatment, what would it be?
A massage, so I could steal the therapist's mode of transport and escape. Sneaky.
What health or beauty products would you recommend?
I could be here for a while. My current favourite product is Clynol Colour and Care 'Reflex Silver Shampoo'. It's bright navy and really knocks out yellow or brassy tones after just one wash. It also contains lots of lovely conditioning ingredients to give bleach-blitzed hair like mine a boost. For a conditioning treat I apply Aussie Reconstructor. It smells fantastic and makes even fried hair soft and smooth. I take Kelp tablets too as they contain lots of iodine - great for helping hair to grow and as a bonus they're supposed to support your metabolism but be warned- they smell like goldfish food.
Other current can't-live-without products include Accessorize Nail polish in Aztec (looks like Chanel's 'it' polish, 'Peridot'), St Moritz Tanning Mousse, Superdrug's Coconut and Shea Butter Moisturising Lotion......
Which spa/gym/salon do you head to first when you need a wellbeing fix?
I recently had my hair coloured professionally for the first time- being a serial DIY'er- and Lisa Shepherd's London salon came highly recommended. The venue itself is super modern and not too open plan so you don't feel silly with a head full of goop. My stylist Lee was extremely approachable and friendly, putting me totally at ease. He even recommended some brilliant products to keep my silver shade looking fresh, but didn't go for the hard sell which I really appreciated.
Top tip for keeping healthy:
Treat yourself - if you're eating well and exercising regularly there's no reason you can't enjoy a glass of wine (or two, especially if it's red.....). Happy people are healthy people so don't deprive yourself entirely of the things you enjoy.
Well, Mel ought to know about eating well - she often has a food tip or meal idea to share, including this delicious recipe for baba ganoush.