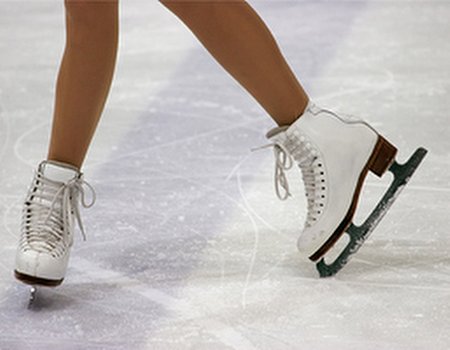 It would be very boring if everybody liked the same things in life. At Wahanda, although we are all passionate about health, beauty and fitness, we have very different ways of approaching our wellbeing. Fabulous regional account manager Emma has shared with us her top tips, which include ice skating, manicures and caviar shampoo...
Name: Emma
Role at Wahanda: Regional Account Manager for Manchester and Liverpool
What's your favourite way to stay in shape?
Anything with a fun element like zumba, ice skating, dance classes or just participating in a gym class. Being with my group of girlfriends makes exercise more bearable.
If you were on a desert island and could choose to indulge in one treatment, what would it be?
It would definitely be a manicure. Despite working for a health, beauty and wellness site, I don't tend to go for relaxing indulging treatments such as facials or massages or spa days - I'm quite an impatient person and to be honest I prefer those treatments which give instant noticeable impact to my appearance.Looking good equals feeling good, and that, for me, is a confidence booster.
What health or beauty products would you recommend?
I have a very basic and virtually non-existent beauty routine which consists of using cleansing wipes and washing my face with cold water. I'm aware that I should definitely be doing more now I'm in my 30's however my skin tends to react better to the 'less is more' approach when it comes to a skincare regime. For hair products I love Alterna caviar shampoo and conditioner and in terms of cosmetics my make up bag consists of mainly all MAC Cosmetics and NARS.
Which spa/gym/salon do you head to first when you need a wellbeing fix?
For beauty treatments I tend to always go to The Beauty Lounge at Radisson Blu Hotel and for hair I wouldn't go anywhere but my uncle's salon, Paul Barlow Hairdressing. He has a young trendy team who are up to date on the latest techniques and styles and they have perfected my colour and style and let me totally abuse the fact that I have a hairdresser in the family! I definitely make the most of it!
Top tip for keeping healthy:
The obvious...a well balanced diet, plenty of sleep and regular exercise - although I am first to admit that I have my good weeks and my bad. If I over indulge for a week or so then I spend the following few weeks cutting back. I believe in listening to my body - some days I crave fruit and veg and others I crave chocolate, but I never deprive myself of anything.