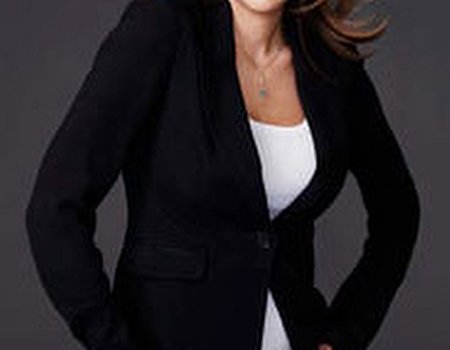 Earlier in the year, we teamed up with swimwear experts Speedo and gave two lucky winners a swimming costume from their Sculpture Shapeline range, a unique body-shaping swimwear collection providing the nearest thing to a made-to-measure cossie.
Psychologist Dr Linda Papadopoulos is a Speedo Sculpture ShapeLine ambassador and on 1st March, she released a series of motivational, downloadable podcasts to coincide with the launch of the collection. In addition, as the holiday season rapidly approaches, the body image expert sent us some words of wisdom about body shapes and why shopping for swimwear shouldn't be a nightmare.
Body Image, Swimwear and Shopping
There is no denying that we live in a world obsessed by beauty and glamour and there is no denying that negative body image has developed as one of the biggest problems to threaten our sense of identity and self esteem. The fact is, who we are and the way we look become inextricably linked so we come to conceptualise our identity, even our worth, through who we see in the mirror. This means that our perception of ourselves, our body image, has the capacity to significantly affect our thoughts, feelings, behaviours and our overall quality of life.
Whether it's forgoing a dinner invitation for fear of not fitting in because we've recently gained weight or being late for a movie because we just can't get our hair to look the right way, our body image is at the core of our relationships with other people and more importantly is at the core of our relationship with ourselves. It is because body image is so intimate that it can literally permeate every area of our lives and shopping for clothes is a good example.
Advertising has a lot to do with how we feel about our bodies. There is no escape from the adverts that bombard us on a daily basis we can however alter the effect that they have on us by simply questioning and challenging what they have to say. For example why should we believe the claims of an anti-wrinkle cream when the model used to sell it is in her teens! Why should we believe that a cellulite cream is effective when its benefits are being supposedly displayed by what appears to be a size zero body. Some advertising is often not only misleading but also negatively focused. It tries to make us feel insecure by pointing out specific problems with our bodies and then offers solutions to help us deal with them. It is these insecurities that are then magnified, and internalised making our relationship with our body more complicated, and simple things like shopping so anxiety provoking.
The thing is, shopping for yourself can be a lot of fun, but it can also go a long way in reinforcing the negative or irrational beliefs we hold about our appearance. The reason that shopping can evoke emotions as diverse and extreme as elation and defeat is because its sole purpose is to focus us on our appearance and to adapt what we look like into what we aspire to look like. Remember that many of our insecurities regarding our body image stem from this discrepancy between the way we look and the way we'd like to look. Shopping is one of the major areas where our body insecurities are played out, and the more revealing an item of clothing is, the more anxiety provoking the whole experience can be - no surprise then that a recent study undertaken by Speedo revealed that, for most women, shopping for swimsuits is one of the least pleasurable shopping experiences.
However, if we really spend some time thinking about how and what we value our bodies for, then it doesn't have to be. One of the most important things a woman can do for herself is to start viewing her body as functional and not just as aesthetic. By taking pride and enjoyment in what your body can do for you, the way it allows you to achieve things, feel things and interact in the world around you, you will have a much better perspective on your appearance and body image.
Unfortunately women have been conditioned to just see their body's value in terms of the way it looks, so shopping for a swimsuit stops being about the love of swimming, or a long anticipated holiday, or feeling confident and comfortable when building sand castles with the kids, rather it becomes solely about living up to unrealistic representations of the female body which are far too often perpetuated by some advertisers.
This one dimensional portrayal of beauty is toxic to our ability to see ourselves, in fact it goes a long way to explaining why sizes have become so important. When we feel comfortable with our body image, we recognise that sizes per se aren't important - it's all about achieving a fit that works for your body shape and makes you feel comfortable and confident. Sadly, instead of trying the best fit, sizes have become the school report cards by which we and our friends judge ourselves. Everyone knows that an A is better than a B. And thanks to social conditioning we have come to accept the idea that size Small is better than Medium which of course is better than Large. So a shopping trip is where we get our report cards, where we get assessed… have we failed or did we pass with flying colours?
It's all down to that little letter or little number on the tag. The key to dealing with this type of scenario is simple - forget about numbers, and focus on what feels and looks good to you. Buying swimwear or any other article of clothing for that matter should be about celebrating your own particular kind of body, your own particular kind of beauty and enhancing what you love about yourself rather than fixing what you don't.