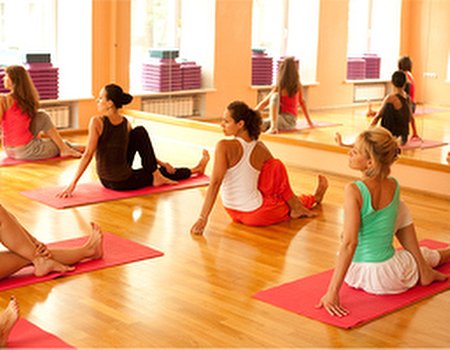 Ever wondered what professional yoga teachers get up to on a daily basis? For Laura Knowles, who is a yoga teacher, nutritionist and kinesiologist at the Balanced Wellness Centre, no two days are ever the same. Whether she's sharing her knowledge of Kundalini yoga, running a clinic or writing for her blog, Balanced, Laura is always on the go. We asked her a few questions to find out how she manages to stay on top of so many different things...
How do you make sure you get the day off to a good start?
One of the best things I ever did was get rid of my noisy alarm clock. Now Classic FM whispers me awake - lovely. I love to deep breathe first thing in the morning, also known as pranayama. I open a window (if not too chilly or blowing a gale), I do some sun salutations (love a bit of stretching first thing) and do some deep belly breathing - totally clears the cobwebs out.
What does a typical working day consist of for you?
I am a kinesiologist, yoga teacher and marketing consultant, so no day ever looks the same. I come from an office 9-5 background which I gave up so I could find passion in my career and I'm happy to say I certainly have that now. My day - I have a kinesiology clinic where I see regular clients, I run yoga classes and retreats in the evenings and weekends and I am a consultant for local businesses in the gaps!
What do you find rewarding about your work?
Kinesiology and yoga are incredibly rewarding. I teach Kundalini yoga, which is a powerful, transformative yoga and the best part is hearing about my students' experience of emotional, physical and energetic shifts during a class. With kinesiology I am passionate about improving health and wellbeing and again seeing the incredible results we can achieve in a few sessions. It actually gives me goosebumps.
Is there anything you don't like about your job?
I no longer have a routine which is wonderful and a bit tough all at the same time. I'm learning to be a lot more disciplined with my time.
What sort of food do you eat during a working day?
I usually have a healthy soya protein shake first thing in the morning, homemade soup for lunch and some fish and veg for dinner. I have a sweet tooth, so love liquorice tea or some raw chocolate. I am a qualified nutritionist and know how great I can feel when I eat good food. Saying all of this, I completely over indulged throughout Christmas!
What do you do to switch off and unwind after working hard?
Getting on my yoga mat is a lovely way to de-stress after a long day. Or a long soak in a warm bath.
Is there anything you wish you had more time for?
When you work for yourself, time seems to disappear. I would like more time to do nothing without worrying about things needing to get done.
Thank you to Laura for sharing the details of her day - she's certainly inspired us to unroll our yoga mats when we get home tonight! Want to read more of her thoughts on nutrition, yoga and even poo (yes, you read that right)? Why not have a browse of her blog, Balanced.