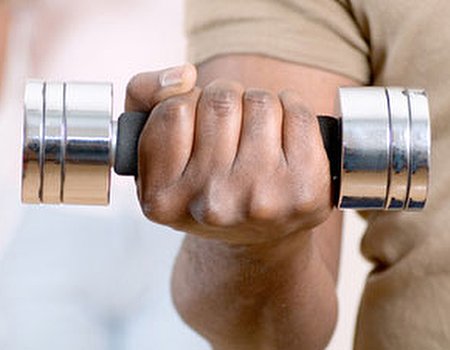 Need a little motivation to kickstart your exercise regime? We don't know about you, but we often wonder how the professionals manage to do it, day in, day out...
For today's instalment of 'A day in the life of...', we've delved into the daily routine of Justin Way - Personal Trainer and Fitness Expert at Pure Gym. From making sure he has time to have a training session himself each day, to ensuring he eats all the right foods, Justin is dedicated to setting a good example for his clients - just follow his tips and you'll soon start to see the difference...
How do you make sure you get the day off to a good start?
Preparing the night before is always a winner. Preparing food, paperwork, clothes and getting a good night's sleep – as well as waking up in plenty of time to get breakfast and get to work without having to rush. If this happens, the day is definitely off to a good start.
What does a typical working day consist of for you?
Meeting hundreds of people, advising or educating them on exercise, nutrition and possible lifestyle changes is the majority of it. I will have a training session for myself in there somewhere, and there are some paperwork tasks to be done, such as writing training/nutrition plans. There is the health and safety side of things too - the gym can be a dangerous place if people aren't careful or not exactly sure of what they are doing, so tidying up the gym, checking around the gym floor, checking changing rooms and conducting classes take up the rest of my day.
What do you find rewarding about your work?
My work is pretty cool, especially seeing people develop in the gym and achieve their goals. My reward comes from seeing the confidence and self esteem oozing from each person, knowing that I have made a difference to their life in a positive way.
Is there anything you don't like about your job?
To be honest, no. Sometimes I will work long hours, and trying to keep energy levels high for my clients can be tough - but I don't dislike it, it's just another challenge to overcome.
What sort of food do you eat during a working day?
Quite a wide variety. Chicken, fish, beef and lamb, mostly - with vegetables, potatoes, rice or pasta. The amount of meals that can be made from these ingredients are endless, and I do have snacks in between, like fruit, nuts and seeds.
What do you do to switch off and unwind after working hard?
Run 20k. Only joking! I stay at home with a good old cheesy action film or a bit of Xbox before bed.
Is there anything you wish you had more time for?
As a personal trainer, weekends are a thing of the past! I sacrifice nights out with friends or family, but after all, with most jobs comes sacrifice. It's not that I don't get out - it would just be nice to maybe have a little more time for it.
Want to benefit from more great advice? There are lots of great personal trainers at Pure Gyms across the country – and the exercise-shy will be glad to know that it's possible to join without a membership, too. Just visit our Pure Gyms page to find a venue near you.