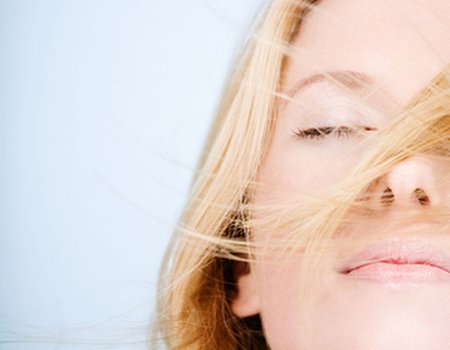 Following on from last month's inspirational peek at the life of massage therapist Paola Bassanese, we've got an interview with another of our Wahanda experts - hypnotherapist Claire Benson. Ever wondered what the day to day routine of a qualified hypnotherapist involves? Read on to find out...
Specialising in weight management, fertility and confidence, Claire is also the brains behind the Hypnogogo series of downloads, designed to encourage positive thinking whilst running. As if that wasn't impressive enough, she also takes time out from her busy schedule to write regularly for Wahanda on her HypnoBlog. Needless to say, we were curious to learn how she manages it all...
How do you make sure you get the day off to a good start?
I always start my day by setting a positive intention. This clarifies the state of mind I'd like to approach the day with and what I'd like to achieve. It helps me stay focused and grounded.
What does a typical working day consist of for you?
I try to exercise first thing, either yoga or running - it helps clear the mind and generate ideas. I tend to run more when I am working on a new Hypnogogo release as I run with the drafts to make sure they are effective and interesting to listen to. I count this as work!
After that, each and every day is different, depending on what projects I have ongoing at the time. I see private hypnotherapy clients as the core of my business and also run groups for Hypnobirthing (Fridays) and Hypnoyoga for weight loss (Wednesdays). In between I might be planning a workshop, writing my blog, updating my website or brainstorming new ideas. I also run deep relaxation sessions to enhance creativity for corporate clients (such as advertising agencies) so may be preparing for or hosting one of those.
It's a really exciting mix.
What do you find rewarding about your work?
Helping my clients achieve their goals is profoundly rewarding, particularly in those areas that I'm most passionate about - fertility & birth and weight reduction. I love working in collaboration with my yoga friends Cath & Kate to bring the combined power of yoga and hypnosis to people. And it's been really rewarding seeing the hugely positive comments about Hypnogogo on iTunes, again knowing that you are helping people be the best they can be.
Is there anything you don't like about your job?
Because I work for myself I don't have an IT department and I would like to have one very much indeed!
What sort of food do you eat during a working day?
My husband brings me builders' tea in bed every morning, which has to be one of the best ways to start the day.
I have breakfast with my children, normally boiled eggs and soldiers or museli and yoghurt.
I tend to make soup for lunch, courgette with mint and lemon is a particularly favourite - refreshing and delicious. I don't really snack as my job isn't physically demanding enough to need extra fuel over my three meals a day.
My main meal I share with husband in the evening. I like to make something special, perhaps a chicken and vegetable tagine or steak with Mediterranean roasted vegetables. Lush!
I drink a lot of herbal tea.
What do you do to switch off and unwind after working hard?
I collect my kids from school at 4.30 in the afternoon and their energy and excitement helps me switch off from work (if not unwind!). Once the kids are in bed I have time to unwind: I read, watch TV, have a glass of wine, cook dinner for friends - all the normal stuff!
Is there anything you wish you had more time for?
I'm totally addicted to learning new things so I wish I had time for more courses!
A big thank you to Claire for sharing her daily routine with us - we think you'll agree that it makes a pretty inspiring read. Want to learn more about Claire, her thoughts on wellbeing and the services that she offers? Pop on over to her blog or check out her Wahanda profile for further information.