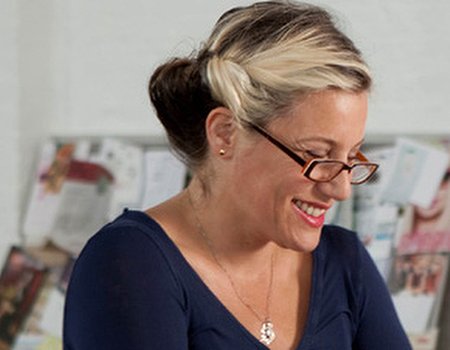 Make-up artist, co-creator of Ruby & Millie Cosmetics and a recipient of an MBE for services to the cosmetics industry, there's little Millie Kendall doesn't know about beauty. Last year, she decided to combine her professional experience in the cosmetics field with that of co-founder (and former Vogue Beauty Director) Anne-Marie Solowij and co-created concept beauty boutique BeautyMART.
BeautyMART stocks an edited selection of products at varying price points, believed to be the very best by the expert pair. When we visited the store in Harvey Nichols earlier this year, we were intrigued by some of the products that made the cut, so when we caught up with Marketing Director Millie to chat about her own beauty picks and tricks, we made sure we found out just what it takes to make it onto BeautyMart's shelves…
With hundreds of thousands of beauty products to choose from, how on earth do you decide what makes it into the BeautyMART edit?
I have a punch up with Anna-Marie...well, we debate. We discuss the products we have, what we want and what we dream of having daily. It's an on-going affair and, as with most beauty junkies, I just can't stop talking about beauty products.


You spent 17 years creating products for Ruby & Millie. What made you make the switch from creating to curating products?
That's easy. The process of creating products is hard and you never get 100% of what you want. Whereas in curating them you can create a range that has pretty much everything you want and would use.
What's BeautyMART's best-selling product that we should all be buying this summer?
Brownberry New York is an amazing instant tanning product that smells of green tea. I'm usually a major fake tan phobic but this stuff gives you a great colour and is super easy to use.


What are your all time hero products?
Elizabeth Arden Eight hour cream, Carmex lip balm and NouNou repairing mask by sustainable hair care brand Davines.


What's the most exciting new launch you have coming up?
We've got two that have launched recently: Ilia Beauty (a lovely organic lip care brand) and Soleil des Iles (a gorgeous French sun care brand). Both are available on thisisbeautymart.com now.

If you could banish one type of product from the beauty industry, what would it be?
Hair removal creams. I just hate the smell of them!


And if you could resurrect any one discontinued item from the beauty industry, what would you choose?
Either Princess Marcella Borghese Lip Stains or, if it could be anything, Helena Rubenstein.
In a world without limitations, what would be the one beauty saviour product you would love to invent?
Anything that made hair removal less painful, a proper numbing gel that wasn't pharmaceutical but completely took the pain away.


And which existing product do you wish you had invented?
Matte red lipstick a la Shiseido circa 1980 or Revlon One Perfect Coral nail polish. Both are fantastic colours and colour really is my passion

.
Which international market would you say is currently producing the most innovative beauty products?
Gosh that is hard, I think the US, Japan, France and Spain really, with a sprinkle of Italy.