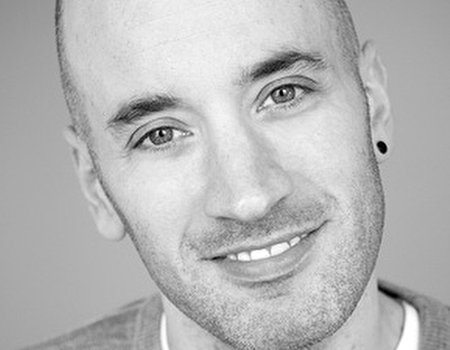 What James Read doesn't know about 'tan fakery' isn't worth knowing. With over twelve years of industry experience, his guru status has seen him travel the world bronzing some of the most famous bodies in show-business. Soon to launch a number of tanning studios and with additions to his own product range in the works, we chatted to him about contouring, counteracting product build up and the spray versus self-tan debate...
What are the three most important steps in achieving a flawless, natural-looking tan?
Exfoliate 48 hours prior to tanning and just before you apply the product, run a Nivea Visage wipe over the wrists, ankles and under the armpits, to remove any residue.
Wax or shave 24 hours before tanning.
Moisturise and apply extra to hands, knees and elbows, which can get very dry
Another top-tip is to always work excess product from the arms to the hands and the legs to the ankles and feet - never start from the hands or feet and work up.
Should you use a different tan on your face to the one you use on your body?
If the face tan has an added benefit (i.e. anti-ageing), then yes, I would recommend that you use that specific product, but you can absolutely use a general tan on your face too. Face products are designed for the face, so they generally have a slightly more natural colour and don't block pores etc. One thing you must do before you use a body tan on your face is check the colour – it must blend well and not be overpowering.
What's the best way to get rid of that build-up of tan you can get?
Mix a small amount of an Aromatherapy Associates bath oil with your body wash and it will help remove residual areas of tan. Also, combine some lemon and lime juice with water and baking soda and drench a flannel mitt. Microwave it for two mins and scrub any areas of build-up to fade them. Nivea wipes dipped in lemon juice also work well.
Most tans don't last for an entire week's holiday. Are there any longer-lasting ones you'd recommend?
The best advice I can give would be to let your tan fade evenly. If you keep applying product, you get build up and it starts to look uneven. After a couple of days, start to mix a gradual tan with your aftersun, which will help add a touch of extra colour to support your base tan. Also, use a waterproof SPF to protect the tan when swimming. I like Ultrasun 50.
I want to tan my back, but have no one to apply it for me. Help!
Use a mini paint roller, or use a bronzing spray over your shoulders and then lean forward and spray over the back – you can achieve good and even coverage this way.
Spray tan or self-tan – which wins your vote?
You can't beat a great spray tan – they're quick, they look great and last the longest.
Want to look bronzed in my wedding dress but I'm paranoid about the tan coming off on the dress. What do you recommend for your clients?
Tan two days before your wedding. Before putting on the dress, apply some light talc to any areas that are prone to sweating.
Could I try 'contouring-tanning' to accentuate my cheekbones or is this something that's best left to the pros?
Use a bronzing spray and flick it over your cheeks. Bronzer also works brilliantly, particularly Laura Mercier Radiance baked bronzer. Work it into the shallows of your cheekbones – blow a kiss into the mirror to find the best placement.
Is it possible to do body 'contour-tanning' yourself and actually get good results? If so, how?
Using a bronzing spray, you can highlight the areas of your body that the sun hits - i.e. the tops of the arms, shins and décolleté. You should leave this on for 4-5 hours before removing and then apply a thick moisturiser all over your body. The trend for tanning at the moment is very much about 'background' tanning, which gives subtle, natural, and matte results.