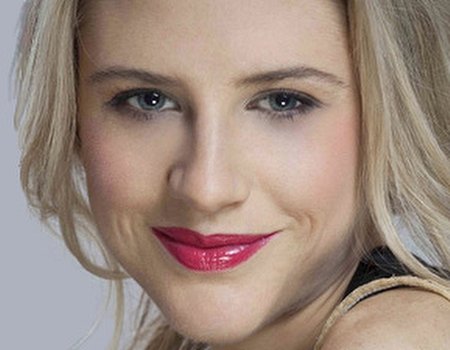 Do you thread or pluck? Waxing: does it give you spots? Discuss. One thing's for sure – leave your brows to their own devices and you'll be labelled a beauty sloth, (I'm one week late on my military threading schedule and already, I'm cursing my own set's wanton straggliness).
While brows used to be a mere afterthought to your eye shadow, the boundary to your bangs and the pointlessly pesky patches of hair squatting on your forehead, they are now big business – literally. And just as the ancient Chinese used the shape of their brows to denote social status, the exact arch and angle of your bristlers has now become an indicator of your beauty attentiveness and overall persona.
So how in the name of hair follicles do you keep control of yours? Read on…
The wake up call
You: "Mirror, mirror on the wall who has the best brows of them all?" Mirror: "Well actually, now you mention it – yours are looking a little crazy". You: "Goddamn you critical glass, but you're right".
The new power brow
If brows could wear shoulder pads, these are the shape that would do so on a daily basis. Think Cruella De Vil meets Linda Evangelista circa-1995 and you'll see we have the emergence of a point. The trick here is to tweeze stragglers above and beneath the brow, rising at an angle until you get two thirds of the way along then create your point – before letting it taper off on a sharp downhill slope. 'Aint no one going to mess with a brow like that.
The jet set brow
I do hope yours have packed their tickets and passports, because these continent-hopping brows are going to need them. Seen at all the best parties next to anyone who's anyone, this close-together brow must channel model du jour, Cara Delevingne and look slightly cross at all times. Those missing the requisite top-of-the-nose hair should fill in a few faint strands with Youngblood Cosmetics' Lip Liners in Malt, Mocha and Brique, (£10).
The sultry brow
This is the equivalent of donning your best stilettos and saying, "Hellooo boys". Inspired by the true glamour greats from silver screen flicks, these long, stately arches should wink at the likes of Audrey Hepburn and add a thicker, modern 'head' (the blob next to the bridge of the nose) in the manner of Nigella. Repeat after me: you must only tweeze beneath the brow to cultivate this kind of swooping arch. Run some clear lip-gloss through the ends and it'll help keep any strays that make a bid for freedom under control all day long.
The prepster brow
Bookish, nerdy, geek chic. Call it what you will, but a certain learned sort of beauty was referenced backstage at the House of Holland and Philosophy di Alberta SS13 shows. To translate this vibe to your brows, you must study the art of the seemingly unstudied tousle. Grab an old toothbrush, douse it with hairspray and backbrush brows until the hairs all point in different directions, (like you've been rubbing your head while thinking about your rocket science thesis). Cool, quirky and the equivalent of bedhead hair, this is the one to channel on your summer beach holiday.