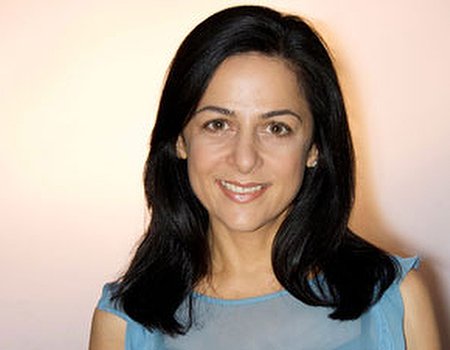 Forget irritability and cravings, The De-Stress Diet can help you lose weight and make you feel good long term – what better impetus is there for sticking to a healthy lifestyle, says co-author Anna Magee
Stress affects sleep, skin, mood, even your heart health and now, mounting evidence has uncovered a strong link between chronic stress with excess weight. When we're stressed, our bodies create the hormone cortisol that encourages the body to release calories, fat and energy into the bloodstream. That cortisol not only signals the body to store stubborn fat around the belly, hips and thighs, it can make us crave the sugary and fatty junk foods that feed stubborn fat.
A diet and lifestyle addressing stress is the key to long-term weight loss and a calmer mind but it's the one thing most diets fail to consider – until now. By lowering stress hormone production in your body and minimising comfort eating and sugar cravings, new book The De-Stress Diet can not only help you feel better but - followed for six weeks - it can help you lose up to ten pounds and keep them off for good. Here are my 10 key leading guidelines of slim and calm living.
10 steps to de-stress, weigh less and feel great:
1. Focus on feeling good Before you reach for a sugary snack or choose the sofa over the gym, ask yourself 'How will this make me feel in an hour?' That Yorkie will leave you tired and cranky when its high wears off while only 15 minutes in the gym will help lift your mood for the rest of the day and increase your metabolism.
2. Easy breathing therapy Five minutes gentle breathing morning and evening can calm you down for the day. Lie down in bed or on the floor with your head supported and body covered by a blanket. Observe your breathing without forcing it to change until it naturally becomes longer and slower, helping you relax.
3. Walk it off Walking regulates stress hormones without generating more and relaxes tense shoulder muscles and the habitual breath holding that stress causes. Walk outside for 30-45 minutes each day - get a pedometer and try and clock up 8-15,000 steps throughout the day.
4. Rest – not only sleep We can't avoid those children or bosses but opting for rest between stressful times helps prevent the development of hard-to-shift stress related weight. As well as sleep and the odd opt-out Sunday duvet day we need active rest - think swims or walks in nature and regular calming yoga sessions - and social rest such as socialising with people we like.
5. Pack in protein and vegetables The De-Stress Diet is based on a hunter-gatherer one with plenty of vegetables cooked every which way and mind-calming, energy-giving protein at each meal (choose from eggs, nuts/seeds, lean – ideally organic – meats, poultry and fish) to aid the loss of stored fat and satisfy appetite.
6. Dump craving foods Stress can cause a vicious cycle of cravings for sugar and refined carbohydrates especially if you turn to these when the pressure's on. Avoid sugar and refined carbohydrates and opt for occasional quality treats instead of habitual crutches (we love chocolate covered Brazil nuts). Watch labels: anything ending in –ose as well as maltodextrin, corn syrup, cane juice, barley malt, molasses or brown rice syrup is still sugar.
7. Don't fear fat You need healthy fats at every meal for appetite satisfaction, feeling calm and keeping sweet cravings at bay. Opt for avocado, almonds, nuts, seeds, olives, flaxseed, sesame, coconut or extra virgin olive oil and even a pat of butter on your vegetables (helps you feel more satiated than having them fat-free).
8. Less-is-more fitness Hours on the cardio machines can lead to increased stress hormone production, sabotaging weight loss. Research now shows short bouts of targeted exercise increase fat-burning metabolism for up to eight hours after your workout. The De-Stress Diet contains a super-effective 25 minute resistance training programme that uses lots of muscle groups and includes squats, lunges and press-ups and do-anywhere morning and evening yoga sequences (get the videos at de-stressyourlife.com).
9. Increase good stress Not stress is bad. Regular exposure to mild 'good' stress causes a defensive response in the body – called hormesis by scientists - which leads to a building up of the body's defense systems. Healthy stressful challenges are within our control, have an end in sight and are followed by a period of recuperation, for example exercise in all forms and short, regular intellectual challenges. Bad stress is ongoing and feels out of our control, for example having a bad boss, unhappy marriage or relentless money problems.
10. Lifestyle default That crème brulee or a few vodka tonics don't matter in the scheme of things if you default back to a low-stress healthy lifestyle. An all-or-nothing attitude toward your diet creates more stress and leads to binges but if you regularly exercise, eat a healthy, satisfying diet and take daily quick de-stress measures the odd night on the tiles is good for the soul.
The De-Stress Diet by Charlotte Watts and Anna Magee is published by Hay House, £12.99 and is available now.