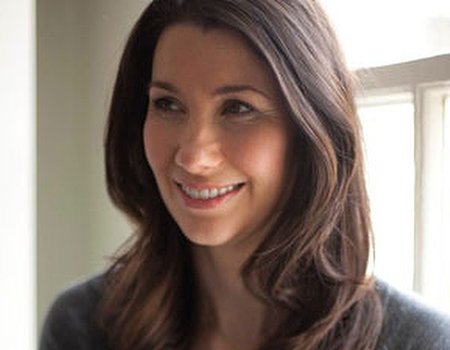 Alcohol, stress, cold winds and ferocious central heating are all seasonal triggers that can exacerbate rosacea says Red magazine's beauty editor at large Rosie Green. Here's her guide to keeping the frustrating condition under control in cold weather.
One in ten people are affected by the skin condition rosacea. It is more prevalent in women, fair skinned Celtic types and those of us over thirty. Hmmm. Well, I tick all those boxes and over the years stress and lifestyle factors have meant my rosy cheeks have developed into something more, er, pronounced. In fact I have spent over a decade attempting to keep my fiery face under control.
So what exactly is rosacea? Dr Brandt, a US Dermatologist says "rosacea is a non contagious vascular condition." By vascular he refers to our blood vessels, veins and arteries, and medics agree that rosacea sufferers are born with inefficient veins, which struggle with everyday dilating and constricting. Hence we flush harder and it lasts longer.
And what are the symptoms? London dermatologist Dr Mayou, talks about a scale that starts off with flushing, progressing to persistent redness, then developing spots and papules, then visible blood vessels. More extreme cases can result in thickened skin, a red swollen nose and eye irritation, but according to Mayou's fellow dermatologist Dr Sam Bunting "this is rare and much more likely to be in men than women."
Most of us are (thankfully) at the lower end of the scale, but experts say it is important to control the condition and ensure it doesn't escalate. So here are my top ten tips for clear, contented skin…
1. Avoid your triggers
They are different for each individual, but the most common are alcohol, sun exposure, wind, spicy foods, heating, hot baths, saunas, 'steaming' within facials, hot or cold weather and highly fragranced products.
2. Try Aromatherapy Associates Soothing range, from £28
This is my sensitive skin's saviour. It contains prebiotics, which discourage the hostile bacteria that causes itching, redness and inflammation.
3. Moisturise
This keeps the skin's barrier healthy, meaning dryness and irritation is minimized. Try Origins Make A Difference Plus + Rejuvenating Cream, £33, Aromatherapy Associates Soothing Face Oil, £42 and Anne Semonin Soothing Apricot Kernel Oil, £94. Dr Bunting suggests using "an occlusive moisturiser (which forms a film over the skin so water can't escape) like Vaseline, £1.79, or Cetaphil Moisturising Lotion, £8.99."
4. Wear a sunscreen every day, even in winter
Dr Bunting explains that "sunlight is a big rosacea trigger." We both like SkinCeuticals Sheer Mineral UV Defense, £31.
5. Try Intense Pulsed Light (IPL) treatment
It works by shrinking down the capillary network, thus reducing visible red veins. It's not cheap, but practitioner Dr Piana-Mariton says "I haven't seen any rosacea sufferer for whom laser hasn't improved their situation."
6. Adapt your diet
Cutting out spicy foods helps. "Try eating oily fish, avocado, nuts and seeds too," advises Dale Pinnock, nutritionist and author of The Clear Skin Cookbook . "They fight inflammation and so help control the redness and itching."
7. Get even
To protect, moisturise and disguise redness try Bobbi Brown's Extra SPF 25 Tinted Moisturizing Balm, £34, and Crème De La Mer's SPF 18 Fluid Tint, £60.
8. Don't overload with products
"Women are desperate for their skin to look good so they throw everything at it," says Dr Bunting, "but deep cleansing, exfoliating products and masks are all stripping processes that can worsen the condition." AHA and retinol products should be approached with caution too.
9. Try prescription creams
GP's prescribe metronidazole (e.g. Rozex), which works by killing bacteria, or creams containing azeliac acid (e.g. Finacea gel) which reduces the growth of certain surface skin cells that can block pores and cause spots.
10. Antibiotics can help
"Those with more severe or persistent disease may need supplementation with oral antibiotics," says Dr Bunting. "These are usually Tetracycline, Metronidazole or Erythromycin."