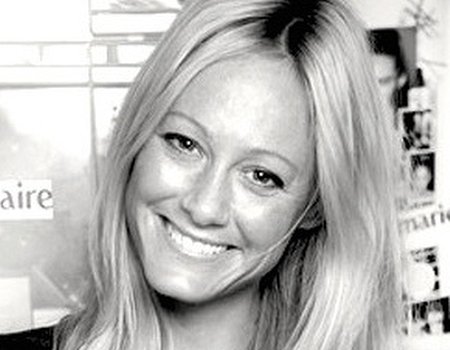 Making merry with our friends and getting to wear our favourite sparkly clothes – we all love festive soirees but we want to look our best. Thankfully there are fast ways to slim thighs, clear complexions and get locks looking luscious if you're short of time. These six A-list-approved diets, skincare regimes and haircare tips will help you to get fighting fit and fabulous for when the mistletoe comes out.
Little black dress diet
James Duigan, author of Clean and Lean, £12.99, (Kyle Cathy) and personal trainer to Elle MacPherson and Rosie Huntingdon-Whiteley, recommends his 14-day diet, which offers a fast track way to detox. "It's all about ridding your body of the nasty toxins that cling on to the fat leaving you with squishy flesh around the legs, hips and back," says Duigan. "Eat clean protein and vegetables which will make you fuller for longer and boost energy levels so you're raring to go." Say goodbye to carbs like bread and chips, ditch alcohol (there will be plenty of time for drinks at Christmas), eat organically and cut back on caffeine, which slows the liver function.
PRE-PARTY TIP: Take three fish oil (omega 3) supplements a day – as well as making your skin supple it also encourages your body to burn fat. We say cheers to that! Bodism Omega Brilliance capsules, £60, are the highest quality.
Body brilliance
Get a candle-lit body by buffing, brightening and bronzing. "Smooth, soft skin reflects the light," says tanning expert James Read – celebrity go to before red carpet events. "Start off with a good exfoliation and then prep with a rich moisturiser." Polish skin with gentle Space NK Japanese Body Wash Cloth, £17, or Elemis Exotic Lime and Ginger Salt Glow, £36.50, which helps erase bumps and smooth rough patches. Liz Earl Superskin Body Cream, £29.50, is rich and hydrating and for very bad circulation pummel legs from toes to hips with Elemental Herbology SOS Circulation Serum, £25. Finish with James Read Wash Off Tan Body, £18.50, for a healthy glow.
PRE-PARTY TIP: Give your immune system a boost with Organic Pharmacy Immune Tonic, £11.50, and douse the skin in ESPA Resistance Body Oil, £30, to keep colds at bay.
Clear complexion
For a champagne-fuelled knees up you need skin that glows from dusk until dawn. Go for a rich moisturiser, but not necessarily heavier one," says skin expert Dr Sebag. "Use products that include Omega 3 and 6, and ceramides, as they replenish the skin barrier." Try Elizabeth Arden Ceramide Plump Perfect Moisture Cream SPF30, £47, or Dr Sebag Rose de Vie Serum Delicat, £125, can be blended with any moisturiser. For extra firming Chanel Ultra Correction Lift Serum, £100, gives an instant tightening effect and L'Oreal Revitalist Repair, £9.99, boosts radiance.
PRE-PARTY TIP: Stimulate circulation with a massage, which will feed the skin with fresh nutrients. Experts recommend massaging with the tips of the fingers in an upward motion from the neck to the temples, followed by pinching the jawline and cheeks.
Bright eyes
This time of year means lots of partying and not much sleep. Dark circles, puffiness and fine lines can be reduced by using Estee Lauder Idealist Cooling Eye Illuminator, £40. Applied morning and night it will restore elasticity and lift saggy skin.
PRE-PARTY TIP: For eyes that need refreshing throughout the day Bare Escentuals Renew and Hydrate Eye Cream, £23, can be applied over make-up.
Mega-watt manicure
Opt for the new wave of glitzy nail-art. For dazzling drama go for one coat of black and then a topcoat of glitter. L'Oreal's Color Riche Nail range gives a professional finish with a cool edge. "Simply apply one coat of black [Black Swan, £4.99], then while still tacky sweep a coat of metallic [Ornamental Gold, £4.99], on top," says nail technician Tom Bachik who counts J Lo and Victoria Beckham as his celebrity clients.
PRE-PARTY TIP: Protect with a layer of Maybelline Express Finish Nail Color in Transparent, £3.
Peek-a-boo hair
The most flirtatious hair for the festive season is soft, silky and shiny, draping over one eye. "It's loose but lady-like," says hairstylist Charles Worthington. "No one wants to look like they've tried too hard." Switch to a richer conditioner like Pantene Pro-V Repair and Protect Conditioner, £2.19. Redken Time Reset Salon Service, £20, is like a cosmetic face filler – but for your hair and plumps up damaged cuticles. As for styling hair needs oomph or it will lack drama, so when damp massage roots and lengths with Ojon Conditoning Volumising Foam, £20, then blow-dry using a large-barreled brush. Over direct the front section to the opposite side that you want it to fall, then create your side-parting and push hair to the correct side. Your hair should flop elegantly in front of your face.
PRE-PARTY TIP: Lift and brighten your hair shade with a clear colour gloss like John Frieda Luminous Colour Glaze, £5.99.