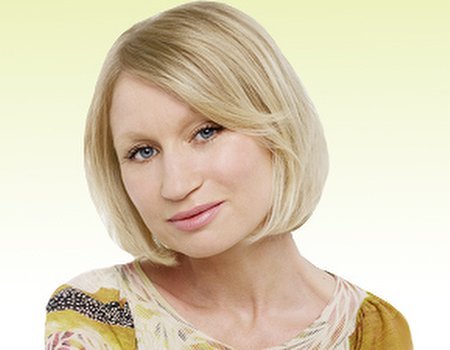 Boy do we like to over think things. Especially when it comes to meditation - the magical bridge to the here and now and some much needed R&R for the body and soul. Meditation is medicine for the mind. The antidote that can create space and time wherever we find ourselves, helping us heal from the very inside, out and cope with the frenetic lives we lead today. Healthy mind, healthy body, right?
But for many of us Westerners the very thought of meditation and slowing down our thoughts puts our head in even more of a spin. Our mischievous monkey minds are up to hi-jinks most of the time as it is, our fickle attention swinging from this thought to that, through the vines of our internal jungle. Then, when we consciously start to quieten those thoughts and drop down from those vines to find some stillness and rest, we panic and fight it, finding reasons to clamber back on the vines again to swing and swoop in all directions.
I've had years of meeting and interviewing meditation gurus and relaxation experts from all over the world and tried a variety of techniques from staring at candles; standing on my head, having warm oil poured on my third eye, chanting Om for hours... yup, the list is endless. But I have finally accepted that right now, I find it almost impossible to think of nothing, which by the way is the big misconception about meditation. It's about reflection; being aware of thoughts, gradually slowing them down and creating more space between them to stop them doing your head in! If I try to slam the brakes on these thoughts that hurtle around at a million mind miles a minute, they simply crash into each other like a motorway pile-up creating even more of an internal drama.
Regardless of their philosophy, what I've learnt from these gurus (and have started putting in to practice) is to simply slow down and pull my thinking self into the hard shoulder. With the engine still running I check where my head is, whether I'm going in the right direction and make time to take a breather for a few moments, a few times each day.
Plus, by taking my foot off the gas, it gives me more fuel once I get going again. This is essentially just the start of a journey to the unknown, but at least I'm in the car, I have my wits about me and with any luck, one day I'll eventually reach that mental nirvana they call meditation.
Here are my 'head in the hard-shoulder' must-haves:
Breathe easy
I'm a huge fan of Dr Weil - a world-renowned leader and pioneer in the field of integrative medicine, with a knowledgeable, inspiring approach to health which encompasses body, mind, and spirit. I use his Breath Counting technique, a deceptively simple method much used in Zen practice to calm mind and body.
Try it:
Sit in a comfortable position with the spine straight and head inclined slightly forward.
Gently close your eyes and take a few deep breaths.
Then let the breath come naturally without trying to influence it. Ideally it will be quiet and slow, but depth and rhythm may vary.
To begin the exercise, count "one" to yourself as you exhale.
The next time you exhale, count "two," and so on up to "five."
Then begin a new cycle, counting "one" on the next exhalation.
Never count higher than "five," and count only when you exhale. You will know your attention has wandered when you find yourself up to "eight," "12," even "19."
Try to do 10 minutes of this form of meditation.
Have a proper tea break
Take a leaf out of Thich Nhat Hanh (pronounced 'tik nyat hawn')'s book The Miracle of Mindfulness. Written by a renowned Vietnamese Zen Buddhist teacher, it is a beautifully written must-read on how to slow down life and live more in the here and now. I love his tip 'Don't' drink your worries', which is essentially about enjoying your food and drinks with consciousness. He inspired me to create a proper tea break:
Using an egg timer or stop watch on your phone, every-time you have a cuppa, set it for 60 seconds and during that time, sip in silence focusing on the taste, temperature of your drink, the cup in your hands and every time a thought pops up, just be aware of it rather than get too involved with it. You'll soon be setting it for 2 minutes, I promise you.
Sit with it
I love the CD Meditations for busy people so much that I have downloaded them to my phone for bus rides. They're short guided meditations by a Scottish chap with hypnotic dulcet tones called Bodhipaksa (his Buddhist name meaning 'wings of enlightenment). Ranging from three to nine minutes long, these short 'sits' (as they all are) work if you're new or an old mind to meditation.
Take forty winks
If you have more time or inclination to start investing in yourself, I recommend the CD, Yoga Sleep, by Anandi, The Sleep Guru (£10.95, thesleepguru.co.uk). This is a 40 minute guided relaxation that, according to Anandi, is the equivalent of 4 hours sleep. Using ancient Yoga Nidra techniques the aim is to become so deeply relaxed you are transported to a deeply restful place in your subconscious, somewhere between being asleep and awake. Refreshingly rejuvenating, it's the ideal pre-party/mid-flight/lunch break pick-me-up.