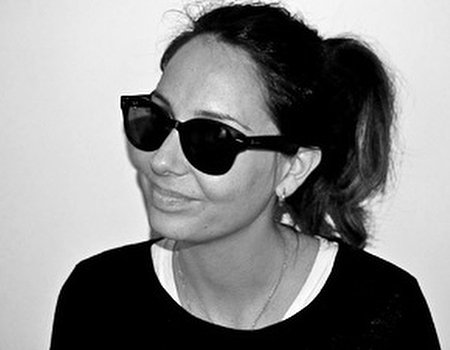 Whatever the weather at home, we all know the soul-boosting benefits of a holiday abroad. Whether it's a long weekend's city break or a long-haul beach trip, time away gives us that much-needed opportunity to switch off from a busy working week and relax, with nothing more complicated than a good book and a cool cocktail.
A little holiday sun (under sensible SPF supervision, of course) is also often the tonic we need to restore our inner and outer glow, but how to combat those inevitable post-holiday blues caused by a fast-fading tan?
The answer is with a little help from some glow-giving essentials that will help you prolong that holiday feeling (and fabulous honey-hue) long after the sun has set.
Skin saviours
You may have relished getting some sun on your face while you were away but dull, parched skin is inevitable in cooler, grey climes and can leave your colour looking more lifeless than luscious. To combat a dehydrated complexion and prolong a sun-kissed glow, it's essential to lock in some moisture with a hydrating mask.
Inject some softness and suppleness (not to mention a little life) back into your skin with Sisley's Flower Express Gel Mask, £74.50, which contains moisture-binding lily and iris extracts to plump and replenish quickly.
A one-off moisture boost isn't quite enough though, the key to maintaining a fresh complexion is to keep it nourished long after you've waved goodbye to the sun. Using a facial oil like Neal's Yard Rose Facial Oil, £20.50, that's packed full of collagen-boosting and antioxidant-rich ingredients, will repair and regenerate lacklustre skin over time.
Happy, healthy hair
While tousled beachy waves look great when you're, well, on the beach, back home they can just look ragged and unkempt. The solution to getting your tresses glossy and groomed again is to book in for a trim as soon as you can. Snipping off those dry split ends will refresh sun-damaged hair and give your style an instant update.
It's not just the salon where you'll find solace for your hair either – slathering it with a protein-rich mask at home will make all the difference too. Tresemme's Keratin Smooth Masque, £5.50 ticks all the boxes when it comes to restoring shine, as well as reducing the frizz that heat, chlorine and saltwater can cause; plus it's a brilliant budget option that your post-holiday purse will thank you for.
Body boosters
An all-over honey glow can do wonders for your self-esteem thanks to its skin-smoothing, dimple-diminishing properties, but once home it can start to fade fast. To maintain a golden hue kick a colour-saving plan into action and start by exfoliating with a grainy scrub to shift dead skin cells and reveal a fresh layer of colour.
Follow with a slick of moisturising gradual tan like Clarins' Radiance-Plus Self Tanning Body Lotion, £28, all over. Not only will it seal in moisture adding a silky sheen to skin, it will allow a seamless and gentle colour fade when your natural tan wears off.
All made up
Orange was the hottest hue to come off the SS12 catwalks and if chosen well, it has the ability to flatter every skin tone, especially if you've picked up a light tan. If you're feeling brave, an all-over tonal look can add life and warmth to skin – look for universally flattering shades like peach, coral and apricot and wash over eyelids, dust onto cheekbones and press onto lips for a haze of healthy colour.
If a simple statement is more your thing, a shocking tangerine pout can look both punchy and fresh. MAC's Lipstick in Morange, £11 is a vibrant suits-all pumpkin with a creamy finish, but for a more modern look, choose a matte shade and keep the rest of your face perfectly polished.
Nail it
Think outside the box when it comes to accessorising your tan with bold nails. Forget the neon shades of seasons' past and instead opt for richer but nonetheless electric colours, to pep up fingers and toes. This season it's all about interesting blues and greens, which not only add a little fashion kudos to your look, but accentuate a tan beautifully too. Look for rich bottle greens or bright royal blues like Nails Inc's Baker Street, £11.
Of course even the most fashion-forward shades won't work if your nails are in less than mint condition. Keep them neat and groomed and maintain the goodness that a little sun-induced vitamin D will have done by applying a nourishing nail and cuticle oil daily upon your return from holiday. Dr Lewinn's Renunail Nourishing Oil, £11 contains sweet almond and apricot oils as well as vitamins A, C and E to hydrate and strengthen.