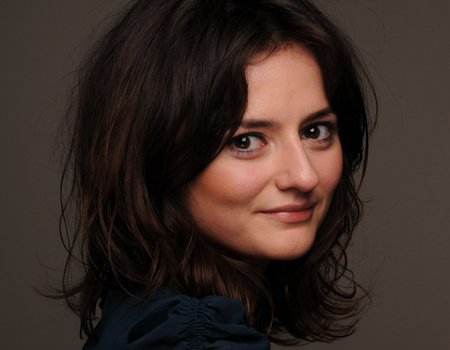 You sent us your questions, here are the answers. From maintaining that post-holiday glow to pigmentation remedies, Stylist magazine's beauty director Evie Leatham shares her tips, tricks and product saviours...
Hilary K
Is Creme de la Mer really all it's cracked up to be? I've been using Neal's Yard Frankincense Intense and have had a few comments on how well I look. What do you think when it comes to moisturisers; worth spending the money?
A moisturiser isn't going to change your life so it's a personal choice as to whether you want to spend £100 on it. I love Crème de la Mer and thanks to Miracle Broth it has healing properties, which is why it was originally used to speed the healing of burns. However, you certainly don't need to spend that much: I'm also a big fan of Vaseline Intensive Care especially as winter sets in.
Marianne G
No matter what kind of powder I use over my foundation my skin (especially my nose) gets shiny within an hour. Can you recommend a face powder with staying power?
If skin becomes shiny again after only an hour, it may be that powder alone won't cut it and could make skin look cake-y. Layering mattifying products will help keep oil at bay all day. Try an oil controlling moisturiser such as Garnier Mattifying Moisture Match, followed by an shine-reducing primer (I like Benefit Dr Feelgood) and foundation (Laura Mercier Secret Finish Mattifying is worth the price tag). Instead of powdering shine I'd suggest using oil-absorbing papers such as MAC Blot Film, which sop up excess oil when pressed onto skin.
Rebecca C
My skin is majorly affected by the arrival of 'mother nature' each month and wondered if you could recommend any products to help balance and soothe any inflamed areas in the daytime under makeup?
As tempting as it is, picking spots irritates them further and creates weak spots more prone to future eruptions. The silver lining is that you can be confident that these flare-ups, flare down again. And in the meantime it's best to treat hormonal spots, characterised by being deep, swollen and tender, by reducing inflammation and gently exfoliating dead skin cells rather than drying them out which irritates them further, making them harder to cover up – try Shiseido Pureness Blemish Clearing Gel, which works wonders.
Kate B
Over the last year my skin has really aged and doesn't look as fresh and dewy as it used to. Is there anything I can do to reverse this? I want to feel confident not wearing make up again.
Studies show that it's not lines that age us as much as uneven tone and dull skin. Luckily, both can be easily remedied. Clarins Double Serum works on lines but also pigmentation and radiance. Hydration is also key – especially as you get older when hormonal changes can make skin dryer. One of my favourite moisturisers at the moment is Clinique Dramatically Different Moisturizing Lotion+, which is a light but heavy duty must-have.
Rubi M
Which make up range would you recommend for Indian skin tones?
More brands now cater for darker skin tones than ever before. Shu Uemura, Yves Saint Laurent and L'Oreal Paris ranges are well matched to lighter Indian skin-tones while Bobbi Brown, Sleek, Clinique and Illamasqua cover the darker end of the skin spectrum.
Jennifer M
What are the best hair products to keep hair glossy and in condition when using heating products regularly?
First things first: it isn't just products you need to be aware of when using heated appliances on hair. Before you even pick up a pair of straighteners or tongs, hair must be bone dry. The slightest bit of damp leads to that hiss of burning hair. Not good. It's also essential to use a heat protection spray paired with your hair dryer – my favourite is Show Beauty Thermal Protect Spray, £35 (harrods.com) which protects hair but doesn't weigh it down leaving it light and bouncy. L'Oreal Paris Hair Expertise Eversleek Heat Protection Smoothing Mist, £6.99 (boots.com) is a cheaper, non-sulphate alternative that protects hair from heat up to 180 degrees.
Sabiha H
I have curly/frizzy hair which tends to look and feel very dry. What are the best cleansing and styling products I could use? Preferably products that aren't very sticky.
Curly hair is prone to frizz and dryness because the cuticles on the hair shaft lift instead of sitting flat. A hydrating mask such as Ojon Damage Reverse Restorative Hair Serum will help smooth the hair shaft and inject much needed moisture. Styling aids such as Bumble and Bumble Curl Conscious Styling Creme will also smooth frizz and enhance your curls.
Megan B
What fruits and vegetables are best for your skin?
All fruit and vegetables are good for both skin and general health. While upping your intake of fruit and veg is great, women often forget the other basic necessity – water. Researchers from the University of Connecticut's Human Performance Laboratory found that even mild dehydration alters a person's mood, energy levels and mental function – so just think what it does to your skin.
Ana M
I travel a bit between London and Lisbon every month and my skin really resents it, particularly my face and lips. Any tips on how to protect myself from the aggression of different temperatures, aeroplanes, etc?
Protecting skin from the onslaught of travel is down to preparation. Beforehand, top up moisturise reservoirs with a hydrating mask followed by a serum to stop moisture loss. At the beginning of the flight, soak a cotton wool pad in micellar water such as Bioderma Sensibio (which comes in small plane-friendly bottles) then sweep it over skin to both clean and hydrate before slathering on a Kiehls Ultra Facial Moisturizer (which has saved my skin after many a flight).
Emily B
What are the best products and treatments to help pigmentation?
Eucerin Even Brighter Spot Corrector pen makes easy work of targeting and fading individual dark spots when used twice a day for six weeks. For a smattering of pigmentation, I like Lancome DreamTone Dark Spot Corrector. Once pigmentation occurs it's forever lurking under skin, so ongoing prevention is key to stop discolouration appearing at skin's surface. That means always using an anti-pigmentation serum (even if you can't see any dark spots) and being rigorous with SPF against UVA (the ageing sun rays) all year around.
Rosie G
What's the best product or way to deal with dry but also blemish prone skin?
Firstly don't fall into the trap of drying out skin further. Stripping cleansers will irritate breakout prone areas and create an alkaline environment which will cause an 'oil slick' reaction and skin produces more sebum as a buffer. Don't be afraid of moisture and oil which, in long the run, will help to prevent blemishes by keeping the skin hydrated.
Helen B
Love to know which products you'd recommend to help combat redness in the skin?
Some people would love a natural flush, but I empathise as I too have red cheeks which I'm constantly trying to quell. Clinique Redness Solution is great as are the latest batch of CC creams which colour correct (hence the CC) redness. I'm using L'oreal Paris Nude Magique CC Cream Anti-Redness at the moment and it's particularly good. For more pronounced reddening of the skin, Intense Pulsed Light (IPL) has been shown to reduce ruddiness and flare ups – visit a dermatologist for more information.
Elly H
What body lotion do you recommend for very dry, eczema prone skin?
When it comes to sensitive skin, La Roche Posay is one of my favourite brands. Their Lipikar Baume AP creates a repairing, soothing barrier helping to reduce irritation and itching while at the same time moisturising skin and keeping that moisture locked in.
Madeleine R
Can you recommend a product to help hold on to a holiday tan? I've returned from a week in the sun and would love to keep my glow as long as possible without resorting to faking it. As the weather's changing, my skin's really feeling the effect of the colder weather too. Any recommendations welcome!
The more hydrated skin is, the longer your natural tan will last. A daily moisturiser with a hint of tan such as Boots No 7 Natural Sunkissed Gradual Body Tan works wonders at both hydrating skin and enhancing that soft glow without it feeling or looking like fake tan.
Josephine D
Will silk pillows save my face from wrinkles? Any top tips please I'm getting Dr Evil face marks!
Dermatologists say that you can tell which side a woman sleeps on just by looking at her face. A silk pillow does help, however, if you sleep on our side you're still creasing one side of your face which leads to wrinkles over time. Better to try to change your sleeping position so you're lying on your back – supportive pillows can help – not only does it reduce lines but it's also better for your back and hips.