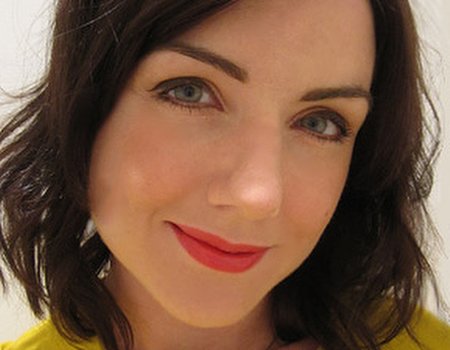 Few things are more daunting than arriving in a department store perfumery with the task of choosing a scent for someone special. The choice of perfumes is vast, with accompanying glossy marketing campaigns vying for your attention and telling you practically nothing about how each product actually smells. The answer is often to ignore the parfums du jour and look back to the greats. Tried, tested and loved by millions, these familiar classics - both modern and old - can often be the safest bets. Give these perfumes with love and see them received with deep gratitude.
Chanel No5
When all else fails, there will always, always be No5. Coco Chanel's first perfume (called No5, after the formula chosen from a shortlist of nine blends), is arguably the most iconic scent of all time. The simple, elegant bottle is exquisite, the perfume within a timeless but still vibrant blend of mayrose, jasmine and chemical aldehydes. The effect is powerful but not overpowering, sexy yet always appropriate, unmistakably feminine but never girlie. Millions of devotees can't be wrong.
Miss Dior
In 1947, Christian Dior introduced this sharp, rich scent by blending wood, floral and citrus notes. This combination - used to create scents within the Chypre family - proved a huge success for Dior. Sixty-six years later, his first ever fragrance feels as modern as the day it was born. Strong, smart, young and confident. This is for women who love perfume and aren't afraid to show it.
Penhaligon's Bluebell
A romantic, powdery yet bright cologne adored by many, including (it's been said) Kate Moss. Pretty and hard not to like, this is a great choice for women who like light fragrances that can't be identified from a hundred paces. Sweet, innocent and girlie, this also makes a great starter perfume for younger women or perfume-phobes. The vintage apothecary-style bottle looks adorable on the bathroom shelf too.
YSL Rive Gauche
Perfumes come and perfumes go, but this just marches on, looking divine and smelling fabulous.The extremely practical metal canister in fabulous Left-bank stripes holds inside the most effortlessly chic scent that smells as appropriate in a board meeting as it does on a country weekend. There's something so exciting, strong and wholly confident about Rive Gauche ("not for the unassuming woman", the 1970s ad campaign read), that it particularly suits go-getting, dynamic women. If you love No5, there's a good chance you'll love this.
Guerlain Shalimar
If Chanel No5 is a little black dress, then Shalimar is a silk teddy and suspenders. Sophisticated but shamelessly carnal, this heady Oriental scent combines delicious warm vanilla, citrus fruits and robust, woody herbs to devastating effect. Not for the faint hearted, Shalimar does come in a lighter Eau de Shalimar formula, but it's not a patch on the original's big, sexy and uncompromising waft. For the super feminine woman who likes to think big.
Jo Malone Red Roses Cologne
Who doesn't love receiving red roses? This beautiful single-note cologne smells exactly like stilll-wet freshly cut stems from an English rose garden. The fresh, uncomplicated purity of its scent makes it a perfect choice for women who struggle with traditional perfumes, while the matching candle and bodycare range provide more intensity for devoted fragrance fans. The cream linen boxes tied with black grosgrain ribbon even beat a bouquet in wow-factor.
Lalique Encre Noir
The beautiful black inkwell style bottle is as covetable as you might expect from the House of Lalique, but that's only the start. This perfume is for the woman (or man) who loves crisp, lemony scents that ooze quiet class. Encre Noir is a fresh, clean cologne that is tasteful and subtle, never in your face. The perfect houseguest, in fact.
Estee Lauder Beyond Paradise
Happiness in a bottle is how you could arguably define this more modern, fresh and fun scent. The tactile bottle is a riot of colour, as is the smell it contains - a very clever blend of garden and tropical flowers, giving off a bright, optimistic aroma without feeling too young and simplistic. A great choice for floral lovers. This gets even better as the day goes on.