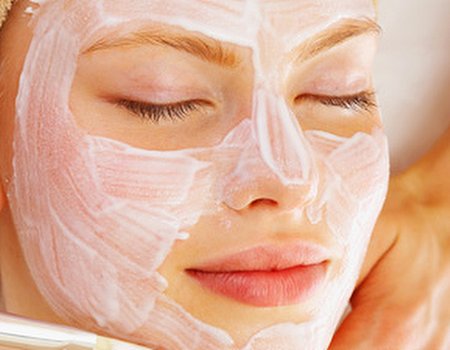 Facial peels are never going to be the most glamorous of treatments, but the glowing, even skin they promise apparently makes them an A-list staple. In an effort to recover some radiance, I accepted the offer to give one a go at East London's Eleven Hair.
The venue
Eleven is a tiny little hair salon tucked away on a busy road that houses some cool streetfood stands (think Portobello, but much smaller). It's about a 10 minute walk from Barbican tube station.
I was taken downstairs and given a coffee while I waited for Villie, the therapist who would be doing my skin peel treatment. She was very sweet and talked me through the procedure, which apparently was going to lift and brighten my skin. She recommended a course of six treatments with one appointment every two weeks and told me that although the solution used in the first few treatments would be mild, it would get progressively stronger in subsequent visits. She also said that this gradual approach would produce amazing results.
Villie asked me what my skin concerns were, and I said ageing and pigmentation. Basically I just wanted my skin to look fresher, clearer and younger. The peel promised to tackle these issues by 'eating' the top layer of dead skin cells and revealing the new skin underneath.
The room where my treatment took place was quite basic, but it was comfortable and smelled nice. I felt very relaxed - so relaxed, in fact, that when the treatment had finished I didn't want to get up! There was also nice jazz music playing in the background.
The treatment
Villie used Image Skincare, an American brand, throughout the process and all the products smelled amazing. The peel itself tingled slightly (as was expected), but it wasn't uncomfortable, and after she had removed the solution, Villie applied some SPF to protect my skin, plus eye cream and lip balm. I looked a bit of a greasy blob, but I didn't mind as I wasn't going back to work afterwards! She told me to expect some minor peeling in a couple of days and also gave me some samples to take home.
The result
This treatment was really lovely and a real boost for a tired mummy. My skin definitely looks fresher and glowing already. I loved it.