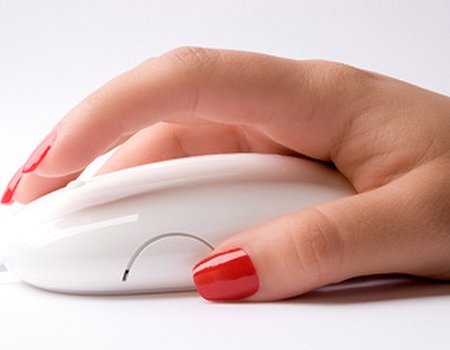 Congratulations – you've signed up to Wahanda! You are now one step closer to reaching thousands more potential customers. But before you start welcoming hoards of happy clients through your doors, there's one more very important thing to consider: your profile page.
As a health and beauty industry insider, I'm sure you're aware that first impressions count. Here at Wahanda, the first thing visitors see when they click on your business name is your profile page – think of it as a hub for all your customer interactions. We've carefully designed the page so that you can display everything a potential visitor to your venue could possibly need, from all important contact numbers and maps, to a bit of background info about your business.
To help you get started (or to help add a bit of polish to your existing prose), we've drawn up a list of five key things to consider when you fill out our online form. We appreciate that every treatment centre is different, but if you follow these initial guidelines, your online presence with us is guaranteed to be profitable.
1. Make sure your profile is complete
There are a couple of separate sections to fill out, but the devil is in the details. If you include your full address, our clever coding will pick up your venue location and display it on an easy to read Google map. Let customers know what you're all about with a quick introduction to your business and be sure to list your contact details too (venue phone number and email address are best). That way, customers can get hold of you and give plenty of notice if something crops up and they need to reschedule.
2. Keep it neat
We know what it's like to be proud of your business (after all, we're very pleased with ours), but it's easy to get a bit carried away. Instead of intimidating customers with an in-depth history of your venue, stick to a snappy summary of what you do, where you do it and anything that makes you that little bit different from the rest of the pack (we believe those in the know refer to this as your 'unique selling point', or USP for short).
3. Don't be camera-shy
If you've got a snazzy logo or have had some professional snaps of your salon taken, show them off! Our venue pages have a gallery function built in, so don't let that window go to waste. Once you've uploaded your pictures, check your page on the site to make sure everything's looking smart.
We're not big fans of pixellation, blurry faces, skewed dimensions or nudity, so if something looks amiss, try resizing your image or picking one with a higher resolution. If you keep uploads around the 600 by 450 pixel mark you should be fine, but if you're really stuck, drop us a line and we can pop a chic stock image in as a temporary measure.
4. Mention your service menu
Customers like to know exactly what's on offer before booking in, and uploading your spa or salon treatment menu is a quick and easy way of letting them know just what you can do. As an added bonus, including a list of your services also makes your venue visible in treatment searches (so your salon will pop up when someone wanting a trim types in 'haircut', for example).
Make sure treatment names are self-explanatory and in sentence case (it's kinder on the eyes), keep descriptions nice and short ('You will enjoy:' followed by a bulleted list of processes is perfect) and be sure to include information like treatment duration. You can even add images for each item, but make sure they too fit the guidelines outlined in point three.
5. Boost bookings by making your menu purchasable
One of the many perks of signing up for a premium account is the ability to make your spa or salon menu purchasable. This means that customers viewing your treatment list are able to bag a voucher or appointment for your services with a simple click of their mouse. You'll also gain priority placement on Wahanda – appearing higher up in search results and on our dedicated treatment and experience-centric landing pages – making your business more visible across the whole of the site.
Ready to sign up? Head over to our business page and get listed today, or better still upgrade to a Premium profile for even more site placement and benefits.