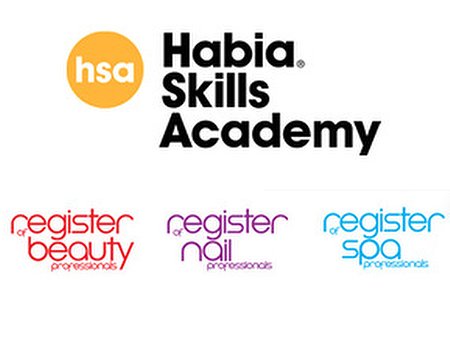 Listen up beauty industry professionals – that's quite a few of you we imagine. – we've got some exciting news. The Habia Skills Academy (the government-appointed skills body for the hair, beauty, nail and spa sector) is developing a new professional register to help raise quality standards and boost consumer confidence in the beauty industry.
The independent, voluntary register of beauty and spa professionals from across the UK will be based on the successful Register of Exercise Professionals (REPS) model, which is run by Habia's parent company SkillsActive and is the largest of its kind anywhere in the world with 30,000 members.
Acting as a mark of quality and skills reassurance for both professionals and consumers, the register will be available to the general public to verify practitioners' training levels and identify therapists who have met competence criteria that are being developed. Employers whose staff sign up for membership will be able to use the register to market their business as having professional recognition and the appropriate accreditation to perform complex treatments.
Industry professional will also be able to update their qualifications and experience using a specially developed online 'skills passport' making the register a useful tool for recruitment purposes. Habia are also planning to develop a way to represent historic expertise so those without recent formal qualifications can show off their skills.
"We have consulted with a number of partners and the feedback has been consistently positive," said Rob Young, Habia MD.
"This is what the industry wants and needs to take it to the next level. Habia is entering a new era where sector professionals must embrace the need to demonstrate their professionalism in a way that is utterly transparent to employers and has the trust of the general public. This register will be a key element of gaining that new level of trust."
Here's what other industry experts have said about the upcoming register:
"What a great idea. For Virgin Active this will certainly facilitate recruitment. To know that members meet the clear levels of qualification outlined will help to shortlist"
 
Emma Williams,
Assistant head of health and beauty for Virgin Active.
"... I commend Habia for the launch of The Register of Nails, Beauty and Spa Therapists - this is long overdue and will be a welcome initiative that will assist all in setting standards for the industry " Liz Dicker,
Spa Director at The Grove
"We are right behind the introduction of a Registration and Passport scheme. For too long people have been able to practice in our industry without the obtaining the qualifications and maintaining the professional standards the industry should be projecting" Tracey Woodward, Urban Retreat
"Habia's introduction of a professional register and passport scheme is a welcome addition to our industry as an initiative that improves the quality of service our customers receive by ensuring that therapists are well trained and properly qualified." Elliott Walker,
 Murad UK Ltd

The register is set to launch in late summer 2013 and will cost no more than £35 per year to join. Therapists who would like to sign up can register their interest now at habia.org/hsa/register.