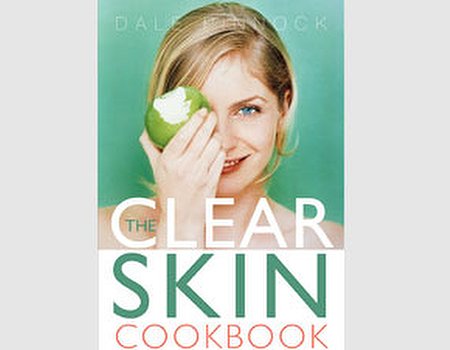 Our second book in our weekly Wahanda Book Club is - drumroll please... The Clear Skin Cookbook by Dale Pinnock! Working from the inside out, this book favours sensible eating over applying various creams onto the skin and trying to soothe it from the outside. By using food to fight problems from deep inside the digestive system where most of our skin woes often originate, it's changed our perception of what's on our plate. Instead of using it to fill up grumbling stomachs, use it refuel your skin's system and reveal a brighter, healthier (maybe even younger-looking!) new you.
Who wrote it?
The author is Dale Pinnock, who at just 10 years old began to suffer with bad skin. While transferring from primary to secondary school can be hard for anyone, Dale had to grow up with problematic skin that made him feel self-conscious and worried that everyone was staring at his face. Now he's metaphorically removed his balaclava after over twenty years of studying the relationship between food and the body's largest organ - our skin - and is promoting natural skincare through diet as the UK's first medicinal chef.
What's it all about?
If you've ever suffered from visible skin problems such as acne, psoriasis and eczema, you will understand how dramatically one area of 'bad' skin can get you down. Whether the areas are sore, inflamed or itchy, skin problems can leave you feeling deflated. Studying how food can feed the body and in turn the skin, Dale has spent years researching what each individual antioxidant and vitamin can do for the layers of skin and the effects on individual skin cells.
The first half of the book teaches about how the skin works and what specific things you can do to help tackle acne, psoriasis or eczema. The second half is packed full of super-healthy recipes made from the best skin-friendly foods. Imagine a science lesson, add a friendly and helpful tone of voice and lots of individual descriptions, and you've got The Clear Skin Cookbook in one.
What did we think?
The Clear Skin Cookbook is the best guide to healthy eating for your skin that we've laid our hands on. Instead of telling you to do this and do that, Dale talks us through gently what specific foods can do for our internal organs and importantly, our skin - with the science to back it up. Teaching you bit by bit, even the recipes have pages next to them explaining what each core ingredient will do for you. Whether you want to rid yourself of any skin misery or would like to take action against the signs of anti-ageing, you too can use food as a powerful medicinal tool.
Priced at £7.99 and available directly from The NutriCentre, this is a powerful guide that will teach you how to feed your skin to get it looking its very best. Up your good fats and your vitamins and watch your skin appear brighter and healthier. Our favourite part- the raw key lime pie made mostly from vitamin E-packed avocado, and has reportedly made even the most die-hard dessert fans turn to the green fruit for their sweet treats....