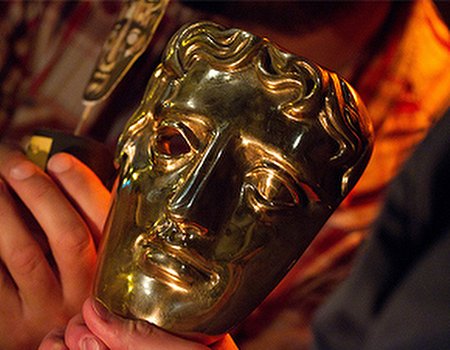 There were scores of preened and primped celebrities at the prestigious BAFTA awards last Sunday night - with the ladies pulling out all the stops as they hit the red carpet for Britain's biggest film and television awards. But which ones stood out from the crowd with their sensational beauty looks? We've rounded up some of our favourites...
Fearne Cotton
With her bouffant bob, heavy eyeliner and coral lipstick to match her dress, Fearne's classic beauty look won't spark any new trends, but that doesn't mean she didn't look fabulous on the red carpet. Not one to dive for the fake tan in the run up to a big event, Fearne kept her complexion natural with a hint of blush - gorgeous.
Michelle Williams
There was no hiding behind hair with Michelle's cute blonde pixie cut - not that she needs to! Wearing striking red lipstick, the actress did anything but blend in. Eye makeup was kept to a minimum and she let her luscious lips do the talking, with a deep ruby red that stood out beautifully from her pale skin and golden hair. Definitely a look we'll be trying out...
Kristen Wiig
Kristen's lustrous locks really stood out on the red carpet- showing that hair can sometimes be the best accessory to have. The quirky brunette wore her tresses in simple tumbling waves that looked great with pink cheeks and glossy lips. We approve!
Christina Hendricks
With her fiery red hair, it seemed only fitting that Christina Hendricks would match her makeup to her 'do. Red was the way to go as she customised her pout to her hair colour - which was styled in messy curls. The simple eyeliner meant that her pretty blue eyes refused to be upstaged by vibrant lips and hair - jealous, us?
Christina Ricci
Also opting for a red lipstick, this time in a berry hue, was Christina Ricci. We loved her glossy straight fringe and hair pulled back in a classic chignon- effortlessly classy! Instead of minimal eye makeup, Christina went for a smoky eye which looked great with her dark hair - and managed to pull it off combined with dark lips without it looking overdone. We wouldn't mind taking some hair and makeup tips from her stylists...
Want your hair and makeup to look red carpet-ready like these lovely ladies? Check out some great hair and beauty deals that will have you feeling like a star.
Photo courtesy of Aleks Krotoski