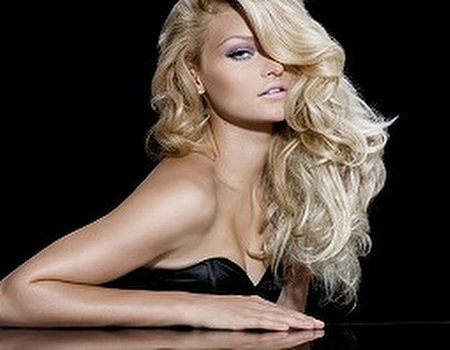 The Wahanda girls know that a new hair colour can be key to transforming your look - so we were delighted to see that celebrity hairstylist Michael Van Clarke has released a prediction of must-have hair colours for the year ahead. Want to keep up with the latest hair trends? Take note of his top tips to stay ahead of the beauty pack - you'll never have a bad hair day again...
Michael's 2012 colour predictions
Brunettes are going slightly warmer, with auburn or burnt copper shades similar to actress Julia Roberts - keeping the tones very natural and muted ahead of the spring weather.
Redheads will be almost apricot like singer Nicola Roberts, but not too drastic - adding a soft, subtle effect.
Blondes will move away from vivid highlights and stand out whites, going towards a peachy/strawberry tone instead. Almost brassy, the colour needs to look raw and not too fake - ideal for olive skin tones. Blonde hair will be complemented with flashes of pink and rose colours similar to Katy Perry; these can be as strong or subtle as you wish, depending on skin tone and face shape. The more porcelain and peachy the skin tones, the stronger it can look.
Tresses looking a bit tired? Colour shampoos are a great way to prevent colour fading - always make sure you check with your hairdresser that you are using the right shade. Toners in between having your colour updated are also a great way to add vibrancy and gloss to an old colour. Pinks will start fading after the first wash - so always use gentle shampoos and be prepared for high maintenance to keep colour looking fresh. After all, there's nothing worse than a dull 'do...
Want to feel like a star? Head to the Michael Van Clarke Hair Salon and you'll be in the very best hands while the team get to work on updating your locks.