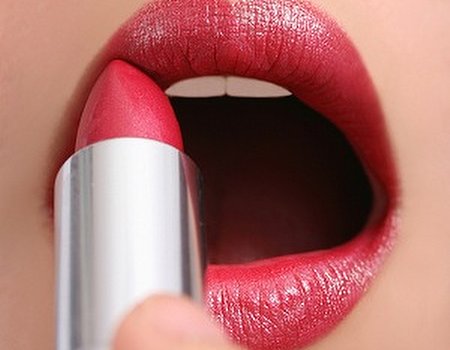 Nowadays, it feels perfectly natural to separate household rubbish into paper, glass or plastics ready for the recycling bin. Aluminium cans, wine bottles and newspapers are a no-brainer- we all know this is waste that needs recycling. But what about your empty bottles and tubes from those much-needed beauty products?
Most people fail to consider any implications on the environment, good or bad, when purchasing their favourite shampoo or face cream. The majority of product packaging, even when fully recyclable, is not marked with the familiar arrow symbol that means it is suitable for recycling- making it hard to know what should be thrown away.
Some brands, however, are making their mark in the beauty industry by striving for an eco-friendly image. Keen to stay green? We've found some trendy companies and products that make it that little bit easier to look beautiful and feel great without the environment losing out.
LUSH
The staff at LUSH pride themselves on using recyclable materials in their packaging, with the use of popcorn in gift boxes a green and innovative way to keep products on the move in one piece. And LUSH's smart, environmentally friendly ideas don't stop there - they also have a recycling programme which entitles you to a free face mask if you bring 5 clean black LUSH pots back to a store. The cheeky folk at LUSH HQ also prefer their products 'naked'- bath bombs and soap can be bought without any packaging at all.
MAC
Similarly to LUSH, professional makeup brand MAC rewards beauty lovers for their eco-friendly efforts. Return any six primary packaging containers in person to a MAC counter, or mail through the post and you'll receive a free lipstick of your choice. Is there anything better than doing a good deed for the environment and being rewarded with a shiny new lipstick shade?
THE BODY SHOP
The Body Shop paved the way for other environmentally friendly companies with their ethical values. Since 2008, The Body Shop's carrier bags have been replaced with 100% recycled and recyclable paper bags. Product- wise, the ingredients used are Community Trade wherever possible - meaning they are farmed ethically with local farmers and core ingredients are paid for fairly. We know where we'll be heading next time we need a bit of retail therapy...
Enjoy feeling beautiful but care about the environment too? You'll be sure to love Titanic Spa, the UK's first eco-spa. Head over to our dedicated Titanic page for great deals and offers as well as some ethical Valentine's Day gift ideas – after all, you might as well treat 'em green to keep 'em keen...