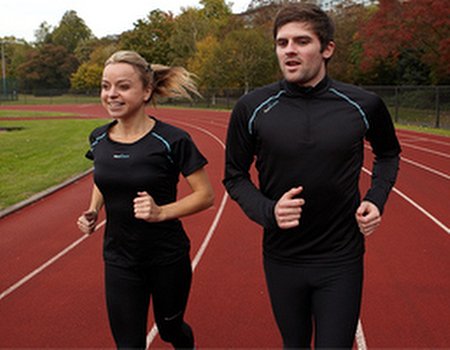 The words 'speed dating' probably conjure up images of cringe-worthy scenes in romantic comedies - something you vowed you'd never try, no matter how many years as a singleton. But what if it didn't involve awkwardly facing a stranger across a table, trying to deduce in around three minutes whether they'd make a suitable life partner?
The team at sports clothing company RunBreeze (www.runbreeze.com) has organised a matchmaking event like no other this February. Want to burn a few calories while also having the possibility of meeting 'The One'? Taking the idea of speed dating to a more literal level, on Friday 10th February, single fitness enthusiasts can take part in a race with a difference. Participants in the race will run 200m next to a 'date'- covering the distance in 2 minutes 30 seconds. This is a fairly slow pace, but runners must fit in some conversation during this time, to see if the other person makes a lasting impression. If the date doesn't have the effect of raising the heartbeat, at least the running should!
At every point 200m point, each runner will join their next date and the process will continue after a 30 second break. Runners can keep a note of any dates they take a liking to, and if the other person picks them too, details will be exchanged, possibly marking the beginning of a budding new love!
Co-founder of RunBreeze, Richard Edmonds, will be hosting the energetic evening. A professional personal trainer and marathon runner, he'll also be on hand to offer training tips for those gearing up for the 2012 London Marathon. So even if you don't meet the man or woman of your dreams, you'll still be able to score some top fitness tips and ideas – always pretty handy...
The run will be taking place on the Millennium Track at Battersea Park, London on Friday 10th February and joining in costs just £10, which includes a free pair of RunBreeze Anti-Blister Running Socks. Well, you don't want your feet to put your date off, now, do you...
Fancy going for a run but feeling a bit shy? If the RunBreeze event doesn't sound like your thing, why not have a browse of our running page for information, questions and articles related to running.