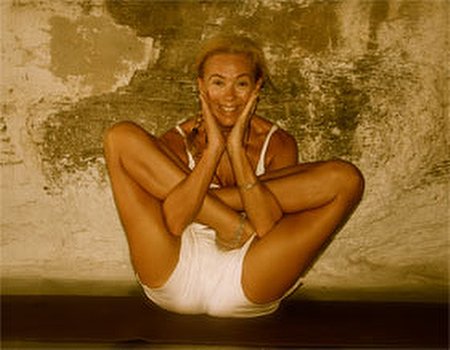 Tara Johnson offers her expert tips for getting the most out of ashtanga yoga.
Prana is the vital life force of all living things and the vital energy that is drawn into the body with each breath.
A Vinjasa is a term used to refer to a sequence of up dog ,down dog, chaturanga and jump throughs which are done between many asanas. A full vinjasa involves coming to standing and then going through the first part of a salutation. A half vinjasa does not require coming to standing. Vinjasas are an important aspect of ashtanga and help build stamina, heat and aid focus.
Keep your chest open and your shoulders back.
Focus on your breathing pattern and do not watch others.
Maintain Ujjayi breathing throughout your practice.
Breathe with a long, deep, slow and equal rhythm.
Keep hands and feet evenly spread on the floor.
Keep mula and uddiyana bandhas engaged.
Keep the kneecaps lifted.
Use Dristis and do the Vinjasas.
Do not compare yourself with other students.
Be content with where you are in your practice.
Do not be competitive – yoga is not a competition.
Concentrate on your breathing and focus – this is what differentiates yoga from gymnastics.
It is better to do a short practice than no practice at all.
Enjoy your practice and live your yoga all day long.
Keep a sense of humour - its only yoga!
Inspirational quotes by Guruji Shri k Pattabhi Jois, Indian yoga teacher:
'Ashtanga is 1% theory and 99% practice'
'Practice, practice and all is coming'