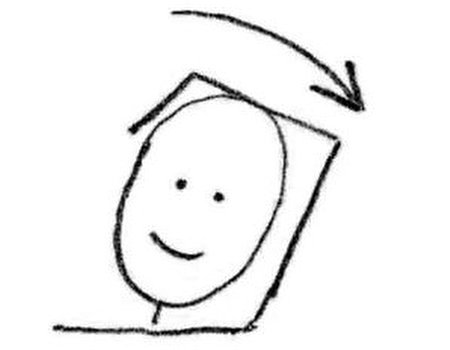 In these cold, dark months many of us have a tendency to rush around with heads down and shoulders hunched against the cold. This does not look pretty and has the unpleasant effect of shortening the pecs and anterior (front) shoulder causing round shoulders and tension in neck and posterior (back) shoulders.
So what can we do?
These are some things that I find helpful and that have produced good results with many of my clients at the Soma Centre;
Be aware of posture with particular emphasis on opening out the chest
Deep breathing (remember your Pilates teacher's instructions, "in through the nose, out through the mouth".
Stretching
Here are a couple of stretches you can try and you won't even need to leave the office!
Pec and Anterior (front) shoulder stretch: Stand beside a door post (any one will do) with the shoulder you want to stretch and elbow flexed to 90 degrees. Lean forward so that your arm is pushed back. Hold it there while you count to 15. For bonus point - if the doorway is narrow enough you can stretch both shoulders at the same time.
Neck stretches: Sit on your office chair with good posture, arms by your side. On the side you want to stretch hold on to the edge of the seat. Bring the opposite hand over to the far side of your head and gently pull your head to the side. Hold it there while you count to ten. you'll feel a stretch between your shoulder and neck.
Next, turn your head into the crook of your arm at a 45 degree angle. Hold on to the base of your skull. Pull your head down toward the floor, while pushing back up with your head. You'll feel the stretch on the back of your neck.
Next, turn your head round as if to look over your shoulder. Place your hand on the side of your face and gently push. This will stretch the back and side of your neck.
Theses stretches are meant to be done gently and slowly. Please remember that if any of these stretches are at all painful DON'T continue with them, go and see your massage therapist.