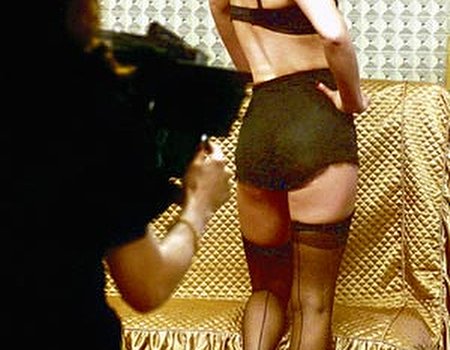 The recent BBC1 programme, Women, followed the young, contemporary members of the London Feminist Network. Out of touch with the rest of society, the 21st Century feminists showcased had barely evolved since the hairy-lipped, vegan, do-gooders of the 1970s. The modern LFN members spent their evenings alone at a computer, venting and airing their anger in a vast, earnest, lentil-tinged cyber-bubble. There was more than a whiff of 'adolescents in search of a cause', not helped by interviews with families suggesting it was just a phase they'd 'grow out of'.
Standing outside Playboy with placards they accosted young glamour models, 'Do you not object to being an object?'. Ironically, the young LFN militants appeared entirely oblivious to the hypocrisy of this approach. They accused women of dressing like an 'object' whilst apparently oblivious to their glaring bigotry. They were more than comfortable imposing their constraints on women, in perfect parallel with the patriarchal system they are opposing.
It's interesting that there is no female equivalent to the word misogyny in English. There seemed an unwarranted amount of blame placed on men, and a total disregard for the possibility that women could have independently chosen to embrace their femininity in this way. These women were considered 'victims' of a patriarchal society, victims of exploitation and incapable of making an informed decision on how to behave or dress.
Surely real feminism is about choice? Liberty, and freedom from the constraints of patriarchal judgement. Freedom to act without regard for male opinion or response. Whether this means sporting an unkempt bikini line, or regular manis, pedis, spray-tans and eyelash extensions.
Unfortunately, these archetypal feminists shoot their cause in the foot. A more sophisticated and evolved picture of feminism allows for the compatibility of feminism with femininity. Fortitude and facials. The quintessential 'feminists' uniform' seems a blatant admission of male superiority. Accepting that females are not inferior to their male colleagues, boyfriends, brothers and fathers, why on God's earth would we choose to express this equality by dressing in conventionally masculine attire? Surely this communicates that femininity is in some way shameful? Implicitly inferior?
One young LFN member was accused of hypocrisy on the grounds that she wore makeup and feminine clothes, another on account of her nail polish. This seems an incredibly crude, almost Neanderthal, perception of a very complex issue.
It could (and has been) argued that women 'objectifying' themselves to meet a fantastical male ideal, is, in fact, employing and utilising their power and femininity as the more sophisticated sex. And expressing this power in a way that doesn't require them to undermine or deny their gender in order to achieve this success. Don't underestimate the power of pole-dancing!
If some (although not necessarily all) women are hormonally, and genetically programmed to preen and groom, to flick their hair and flutter their eyelashes, is it not more oppressive to mark this down as an inability to succeed without pandering to an inherent and desperate need to impress males?
As a child given classical 'boy's toys', I chose not to race my toy cars or my soldiers, but to line them up and play schools with them, to rock them to sleep much as I would a doll.
In much the same way that natural selection has statistically groomed more men than women to get off on more adrenaline and testosterone fuelled activities (how many female cage fighters, racing drivers, or rodeo riders do you know?), there is an undeniable and inherent difference between the sexes. And to shun a naturally feminine woman, who's likely to have a naturally high oestrogen to testosterone hormone profile, seems the ultimate manifestation of misogyny.
The crude and brash approach adopted by these feminists undermines the real power inherent within womanhood. Consider the matriarch of a typical Jewish or Italian family, this woman's authority is unrivalled, covertly controlling the entire familial dynamic, but without the need to resort to a crew-cut and boiler-suit.
Whilst it may well have been the Beeb's choice of edit, the women featured were unanimously frustrated, angry, and indignant. It is noteworthy that few of the LFN members were inherently pretty or stereotypically attractive, even disregarding the conscious decision to avoid 'dressing for men'. It seems disingenuous to overlook this fact on account of political correctness, when ultimately feminism is a political issue. Could there be an element of bitterness that natural selection hadn't favoured their appearance for the 21st Century? That because they could never excel in terms of stereotypical 'attractiveness', they choose to deny its validity? To deny the credentials of their judges (men)? And to 'give up' on grooming and presentation altogether.
There is an embarrassing and glaring irony in the way old-school feminists vehemently object to women 'dressing for men', only to impose their own (equally restrictive) opinions on how women 'should' look or behave. If I get a blowdry, have my nails done or my eyebrows shaped, I'm not bowing to masculine oppression, I'm being the strongest, happiest, most powerful and content version of myself. As a feminist I believe that I should enjoy this freedom without derision, just as another woman should be free to flaunt armpit hair or untamed eyebrows without abuse.