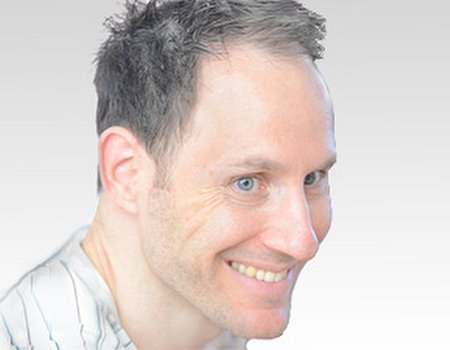 Pilates is the probably the fastest growing mind-body method of exercise today. Pilates was developed during the last century by a brilliant German guy called Joseph Hubertus Pilates as a safe, low impact and highly effective way to strengthen, stretch and streamline the body.
For years, Pilates was the well-kept secret of dancers and athletes who were dedicated to balancing their bodies and optimizing their performance. In the last 30 years Pilates has spread all over the world and today it is the not-so-well-kept secret of millions of people who enjoy it on a regular basis. Pilates tends to be known for specific qualities such as stretching, core strength or rehabilitation, but the truth is that the unique exercises are designed to help you so much more! Practiced properly and regularly, Pilates will help you restore your health - it will help you develop an optimal ratio of strength and flexibility, improve your posture and will give you an amazing sense of well-being and confidence.
Joseph Pilates created his method (originally called 'Contrology') based on several specific principles:
Awareness
Practicing Pilates should be filled with awareness and mindfulness. You benefit from the techniques the most when present in the moment with both body and mind.
Balance
Most of us have patterns of muscular imbalance such as dominance of one side of the body and postural deviations. Pilates exercises were designed to address those common problems and to restore the natural balance in the body as well as your physical vitality.
Breathing
Breathing is hugely important and powerful, yet it is so often ignored by all of us. Deep breathing will help restore one's health, release stress and tension and promote relaxation. It is the engine that drives all Pilates movements and it lies at the source of the method.
Concentration
Concentration brings a deep focus to the work, which allows you to perform each Pilates movement in the best possible way and to reap real benefits. You will improve and progress much quicker when you get used to paying attention to every part of your body and to every movement it makes.
Centre
Joseph Pilates emphasised the concept of the 'powerhouse' - the core of the body and the place from which all movements begin. Pilates exercises will firm and strengthen your powerhouse while keeping it stretched and supple, giving you a sense of internal strength, balance and grace.
Control
Achieving control of movement is unfortunately not an easy task; it is a conscious process that requires consistent practice. Saying that, as one continues to train and integrate Pilates techniques into his/her body, movement control becomes sub-conscious and intuitive; a part of your being.
Precision
Precision of movement requires awareness, concentration and control. Performing Pilates exercises with precision down to the finest detail will help you achieve much quicker and better results and will give you a greater sense of achievement and satisfaction. Precision does not imply slow-motion, stiff or tensed movement - it actually means a clear, strong and powerful experience.
Pilates is great when practiced on its own but it is not an end target. It is the perfect complement to cardiovascular activities, athletic training and rehabilitative therapies and will improve and enhance each one of them.
Pilates is ideal during normal, healthy pregnancy to maintain strength and balance, to avoid common pregnancy problems and to prepare for delivery. It is also excellent as a post-natal exercise routine when fatigue, weakened abdominal muscles, the demands of breastfeeding and day-to-day care of a baby make it so difficult for women to regain their strength and figure.
A consistent program of Pilates exercises will reward you with a strong sense of centre and balance. Every workout will leave you feeling revitalized and moving with ease. Just commit to giving it a real go and you will never look back!
For a huge selection of Pilates online classes for all levels, go to Amit's website Pilatesod.com