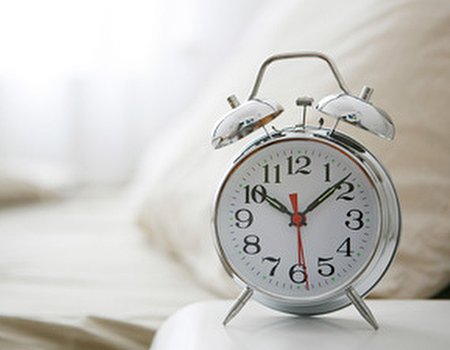 Most Pilates classes - whether in studios, health clubs, physiotherapy clinics or at your local church hall - are 60 minutes long. This brings many people to think that a Pilates class must be that long, otherwise it is not worth their while.
Although working out for an hour is great, it does not necessarily mean that all of your Pilates workouts must be the same. Your home practice can be of any length - from 10 to 60 minutes. And when you think about it, you will definitely benefit more from doing two to three 10 minutes workouts a week than from not doing any at all.
The idea of taking 60 minutes in the morning or after work to exercise on your own sounds good on paper, but for most of us reality dictates otherwise. But if you think about doing 10 or 20 minutes of Pilates a couple of times a week, suddenly it doesn't seem so difficult. Give it a good go you will also feel the benefits very quickly!
10-Minute Classes
10 minutes classes will make you feel good even when you don't have much time to exercise. You can do them first thing in the morning, at your desk or after a jog. Specially tailored 10 minutes classes will help you improve your posture, release tension from the neck and shoulders (a typical ailment of office workers) and improve your core strength. And maybe most importantly, they will enhance your sense of achievement as you manage to fit in exercise despite time and life pressures
20-Minute Classes
20 minutes is still very doable for all of us. Just get out of bed a bit earlier or find the extra minutes at the end of your workday. 20 minutes can really make you feel so much better; you will feel stronger, more flexible and more alert throughout your day. You will not regret it!
30-Minute Classes
30 minutes is a chunk of time that is more difficult to find in our busy daily routines. My advice is put it in your diary as if you were going to a studio class. Make an appointment with yourself to have one 30 minutes workout in the week; switch off your phone and don't let anyone or anything disturb you. You deserve it!
30 minutes classes will workout the whole body or focus more intensely on a particular body part. In 30 minutes we can go through a comprehensive repertoire making it rhythmic and flowing. We can even go through the whole Pilates Mat Classical repertoire, making it super challenging and satisfying.
And let me finish this post by quoting the master- Joseph Pilates himself:
"Make up your mind that you will perform your Contrology exercises (Pilate) ten minutes without fail. Amazingly enough, once you travel on this Contrology 'road to health', you will subsequently lengthen your trips on it from ten to twenty or more minutes before you even realize it."
Amit
If Pilates is your thing have a look at www.PilatesOD.com. Whether you are a complete beginner or a more experienced practitioner, we have created a number of Pilates programmes to help you kick-start your regime and then guide you through it.