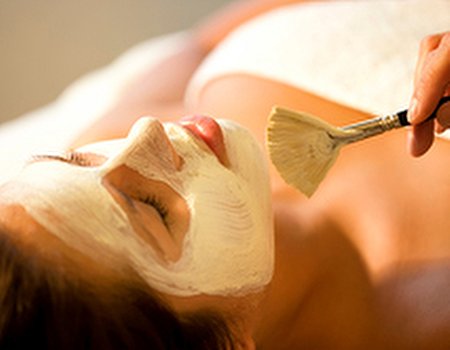 To celebrate award-season, the LA Times recently showcased top tips for a red-carpet ready look. Some of their skin care secrets are not exclusive to inner celebrity circles, as professional lactic acid peels are available via an array of skin care therapists from Belfast to Beverly Hills. Although chemical peels have been used for centuries as an exfoliating treatment, images of Samantha's "tomato" post-peel face in Sex and the City are continually associated with this service. As someone who once suffered from peel-phobia, here is a little background to a LA Peel.
In contrast to other acid peels, lactic acid is recommended for sensitive skin types; it is found naturally in the body and even makes up one of the cocktail of ingredients found in the skin's natural moisturizing factor (combination of water-soluble substances located in the epidermis). With classification as a light AHA (alpha hydroxyl acid) peel, lactic acid can generally be administered by a licensed skin care therapist or spa.
Pre-peel
Consultation is pre-requisite for all peeling services. During this process, a skin care therapist will review your skin and determine if you are suitable peeling candidate. Some contraindications include medications, allergies, pregnancy and some existing skin care regimes. If there are no red flags, a peel prepping kit is sometimes offered to use 5 days prior to the facial to help maximize the effects of the professional treatment.
Peel
A skin peel service commences by cleansing to remove make-up and ensure even application of the peeling agent. After this, lactic acid (typically in gel format) is applied by lightly brushing over your face and décolleté – this might induce a slight tingling effect as the acid melts away dead skin cells. After 5 to 10 minutes, a neutralizing lotion is used to restore the skin to its natural pH and discomfort typically subsides. Many spas follow the peel step by applying cocooning masks and creams to seal the "stripped" skin with antioxidants, essential fatty acids and soothing botanicals such as chamomile and arnica.
Post-peel
After a professional peel, it is recommended to abstain from using AHAs for 5 days to help the skin recuperate. During this time, use a SPF for daytime (AHAs make the skin more sun sensitive) and also incorporate nourishing products with antioxidants, vitamins, moisturizing actives and peptides to help feed the skin – ask your skin care therapist to recommend a regime.
In general, lactic acid peels generally yield little or no downtime, so are the perfect lunchtime facial or pick-me-up prior to special occasion - Samantha might want to opt for this acid option next time.