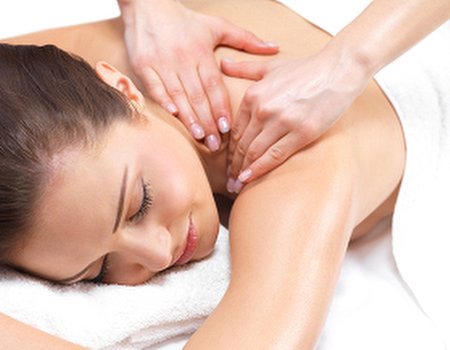 Each week we'll bring you excerpts from a spa paper entitled A cultural abbreviation of spa methods around the world researched and written by Kristi Busch a student at Conrad N. Hilton College at the University of Houston. With thanks to Carl A. Boger Jr, Ph.D, Associate Dean of Academic Programs who directed the project.
The Beginning
Massage can be defined as the treatment and practice of soft tissue manipulation with physical, functional, and sometimes psychological purposes and goals. A biblical reference of massage can be found as early as c.493 B.C. People of India can trace it back 3,000 years, and the Chinese have found traces as early as before the Sui Dynasty (589-617 A.D.). Some of the earliest references are from China; it is believed that massage originated in that domain of the world, then spread throughout Asia, Africa, the Roman Empire, then all of Europe, and finally the United States.
It Began in Asia
India has been practicing massage methods from around 3,000 B.C.E. Ayurvedic techniques and practices were developed somewhere between 1,500 and 500 B.C.E. Early written records were also found in China; 2,700 B.C.E. is around the time massage evolved in China. The creation of Chinese massage methods came from Chinese medicine, martial arts practitioners, Buddhists, and Taoists. The whole Chinese massage belief system is based on the principle that diseases and illnesses occur due to deficiency or an imbalance of energy in specific pathways of physiological systems. This is why the center of balance and energy is so important and prevalent throughout Chinese massage methods. Some Asian and traditional Chinese techniques are Tui Na, Shiatsu, and Acupuncture. Japan started practicing massage around approximately 1000 B.C.E. Japanese monks were studying Buddhism in China and observed the methods they were utilizing. Japan soon began to introduce and then customize these methods. Anma was the primary method in Japan, which grew to Shiatsu. From Asia, massage moved to Egypt and Greece.
Spread to Egypt and Greece
Tomb paintings may be the first discovery of massage in Egypt. Egyptians are also credited with the creation of reflexology - applied pressure to hands and feet on specific points. The Greeks took Egyptian's knowledge of massage and molded it to their beliefs and way of life. People such as, Homer, Aesculapius, and Hippocrates wrote on massage. The Greeks learned Ayurvedic medicine from India as well. It is believed that the Greeks practiced massage between 800 and 700 B.C.E. Athletes in Ancient Greece utilized it to keep their bodies in peak condition, whilst Greek women used massage as a beauty treatment on their skin. From Greece, massage spread to Rome around 200 and 100 B.C.E. Galen, a physician to many emperors, used massage therapy for different illnesses and injuries. Wealthy people in this time period received massages at home, where many Romans could not afford an at home practitioner, they would go to public baths to receive massages. Public baths eventually earned a reputation of excess and unnecessary pleasure. They were outlawed by Emperor Constantine in the fourth century CE. Around this time, massage started declining in popularity, but eventually spread to Europe.
Massage in Europe
Technological advances and scientific breakthroughs were changing the foundation of modern medicine; therefore, manual methods of healing had faded. Massage practice in the West had declined until around 1600 CE. Few advances were made in the massage industry until the 19th century. In the early 1800s, Peter Ling developed the Swedish Gymnastic movement System, which eventually leads to the creation of the Swedish massage.
Over to the United States
From the early part of the 20th century, an increasing number of new and rediscovered massage methods were implemented and practiced. For example: after World War I, patients were treated with massage who suffered nerve damage. Massage had remained out of the mainstream for years; therefore, it was perceived by many as a luxury for the wealthy or on the worst case scenario side associated with the sex trade. As time passed by, in the last half of the 20th century – rising interest in natural healing methods rejuvenated massage. More states started to regulate the practice, and industry standards and licensing and education started to emerge. Currently, there are a number of practices around the states and the world that practice a number of different methods and techniques from ancient methods to more current ones.
Light history of massage . (n.d.). Retrieved Sep. 4, 2008
Massage - Wikipedia, the free encyclopedia. (n.d.). Retrieved Sep. 2, 2008
The History of Massage Therapy Dating Back Over 5,000 Years Ago. (n.d.). Retrieved Oct. 7, 2008
Wong, D. (n.d.). The History of Massage. Retrieved Sep. 4, 2008