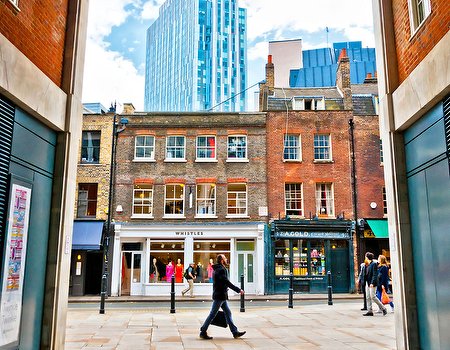 For a place that takes its name from the term "Sewer Ditch" (well, that's the most plausible of many suggestions), it's surprising quite how glamorous and stylish Shoreditch is now considered to be. Sure it has its rough edges, but to the hoards of bearded and green-rinsed hipsters who frequent its crowded bars and off-beat boutiques, that's part of the charm. 'The 'ditch' is inarguably one of the hippest parts of London these days and, although it's best known for a grungy and laid-back style, beauty is still high on the agenda. Sandwiched between the pop-up bars and ironic restaurants are – unsurprisingly - a few of the coolest salons and spas in the capital. Here are some of our favourites…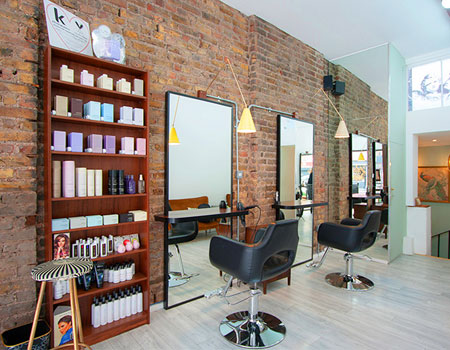 Hair
Top-knotted, bleached within and inch of its life or undercut, hair is a big deal in East London, and whether you're looking to make a statement or get a trim, there are plenty of options for hairdressing in Shoreditch. One of our favourites is Tao Hair and Beauty, which offers a holistic approach to hair and beauty and one of the most relaxing haircuts - despite being located just two minutes from the infamous Queen of Hoxton. The Drawing Room on Artillery Lane is perhaps more typical of the area. An ex-Victorian Townhouse just minutes from Spitalfields Market, it's delightful, stylish and just a little bit quirky. For the best haircut that this writer has ever had though, head to Beau London on Bethnal Green Road. It's a tried and tested favourite here at Wahanda Towers, and the charming and expert stylists never let us down. Best of all, it has massaging chairs that turn a shampoo into a full body experience. It's also just across the road from London's first cat café, Lady Dinah's Cat Emporium, and a few doors along from the trendy Well and Bucket. So, if you don't like your 'do you can always drown your sorrows in there – not that you'll need to.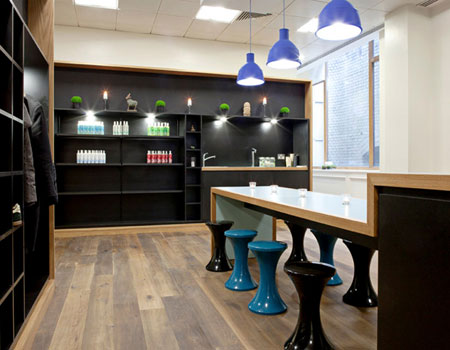 Massage
Skinny jeans may look cool, but they play havoc with your posture. Ok we made that up, but poor alignment or not we could all use a massage from time to time, including the residents of Shoreditch. Thankfully there are a few massage options in Shoreditch to choose from if you're in the area and in need of a rub down. Body Essential on Harrow Place (a stone's throw from the famous Petticoat Lane Market), specialises in hair and beauty treatments, but thanks to its proximity to Liverpool St station and its hot stone or Swedish massages, it's also a popular place to unwind after a long day at work. For something a little more traditional, Zowie Conway Massage and Healing is totally devoted to, you guessed it, massage and healing. Based underneath an organic food store (The Grocery) between Hoxton and Shoreditch High Street, Zowie's practise is boho yet chic, and very East London. Guests can choose between a varied assortment of relaxing and healing treatments, including acupressure, lymphatic drainage and a 'no hands' massage.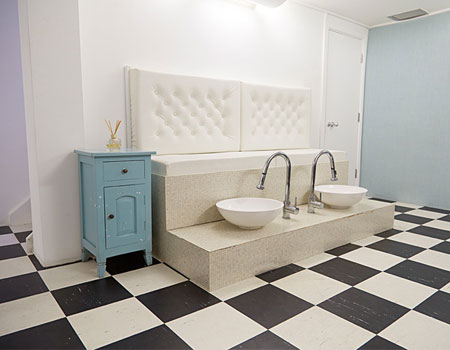 Nails
'Diva' might not be a word commonly associated with Shoreditch, but it's a recurring theme at Boudoir Beauty Parlour. Decorated with images of Hollywood sirens, touches of pink and chandeliers, this salon doesn't scream "edgy east London", but it's one of the best places to go for gel nails in the Shoreditch area (and lashes too, unsurprisingly). If you fancy showing off the results after a treatment, Bombay café (and general foodie hotspot) Dishoom is just around the corner. Guys and Dolls just off Brick Lane is, perhaps, a more 'typically Shoreditch' spot for nails. Guys and Dolls is retro in a sort of minimalist way (think pastels and flamingo wallpaper with monochrome tiles and crisp white touches) and is on a quest to create the perfect salon experience in Shoreditch. We've been there and we think they've pretty much nailed it, especially when it come to nails. From men's manicures to wedding nail packages, they do it all, and thanks to that side of flamingos, they do it in a uniquely Shoreditch way.