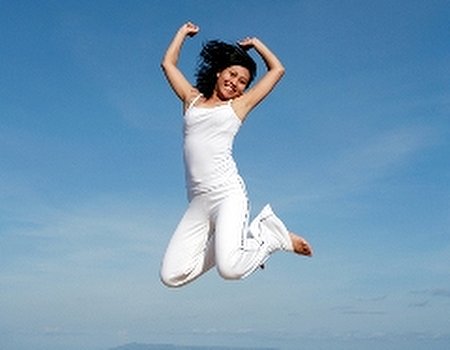 Everyday you make a choice; whether to gracefully slide through life in joy and authenticity, knowing your purpose and feeling great - oozing vitality and a lust for living. Or do we grudgingly accept what our life has become and remain stagnant seeing no hope for change.
Whatever you are choosing to believe about your life will come to pass.
When was the last time your took time to remember the things that make you laugh, cry and feel overcome with joy? You might be surprised how few of us really know what fills our happiness bank, although we are pretty up to date with the things that don't.
Maybe you are remembering from your past what made you happy? That's the old you, it got you to where you are now… Make a note of everything you do now that fills you with a deep feeling of passion, contentment and peace. Don't be shocked if you don't know where to start, you could be working from an old and out of date map of yourself – it is time to have fun reviewing and updating. Many of the old avenues are closed, the roads no longer head in the direction you hoped and the sign posts are sending you on a wild goose chase.
Exhausted? No wonder! Would you get in your car with a map that is decades old and hope for the best as you head off on a road trip? Within a short time you would be frustrated, bad tempered and bemused, possibly even turning around and heading back home. Oh, and forget keeping your eyes fixed on the rear view mirror - looking backwards prevents us moving forwards with confidence and ease.
Successful people will tell you they take time out to review their position, what they are doing and why, regularly updating their goals. When was the last time you took this inventory of your personal life?
Where am I now?
Where am I going?
What talents and gifts do I have and how am I using them to their full potential?
What do I have in my life that I am grateful for?
What's missing in my life that would make the greatest positive difference?
What action am I prepared to take to get to my chosen destination?
By working through these questions you will build a clear picture of your start position, the here and now and your goal position. Next is putting the steps in place to move in the right direction.
If you have suspended your dreams, lost faith in life to propel you to where you want to be, it is time for you to take action. Nobody else can do this for you and it may sound like a daunting task but with the right support and inspiration your current-day map could be the perfect end to your 'stuckness'. Imagine feeling excited about life every day, knowing how to achieve goals that have to date been pie in the sky dreams and enjoying every minute of the process.
Scared of failure, or is it the effort you dread?
If you see personal development as a chore, or stay focused only on the end goal, you will be disappointed. The journey of personal growth, with the support of a professional Life Coach, can be exhilarating, exciting and often opens up a whole new world. Take note, the journey of discovery is every bit as exciting as reaching your vision.
If you know there is something holding you back from achieving your best, take stock, take heart and take action. Tomorrow might never come but today is all you currently have.
Maybe you feel you are in a job that doesn't offer fulfilment but it does pay the bills and for that reason you are putting up with tedium and have shelved your dreams? Many people are in this position but that doens't mean we can't explore our gifts and talents, become aware of our life purpose and find ways to achieve our aspirations. Risky? Oh yes! Fulfilment comes at the price of challenging our comfort zone, stretching ourselves towards new goals and rejuvenating our life.
So what do you say? Sit tight, keep hoping and let the years take their toll or sit up, take action and commit to changing today.